Whether online or classroom, the teaching process cannot be considered complete without implementing specific tools and techniques. Over the past years, the use of modern technology in teaching has increased. The demands in education have also changed. That's why it became crucial for every online teacher to be tech-savvy and make use of online tools. If you are an online teacher looking to discover new tools to make the teaching process more effective or want to become a tutor, we've got you!
What are the tools for online teaching
Creating online courses and lessons might be very time-consuming. It is not easy to find suitable activities for online education. Keeping the learning process organized needs lots of effort. For example, you might not have experience creating slides. That's where online tools come in handy.
Online teaching aids include various platforms, apps, technologies, and programs to facilitate the process of teaching-learning. They help you to assess students' performance, prepare engaging content within minutes, give feedback and, most importantly, provide an opportunity to study collaboratively. As a result, students get more active and willing to learn and share knowledge.
The importance of using the right tools
While knowing about different teaching aids is good, it is more important to know which of them to choose. We live in an era where there are thousands of teaching aids ranging from paid to free. On the one hand, this might be good. On the other hand, teaching online these days can be challenging, as it is hard to choose from this wide range of opportunities. Here are some factors to consider while selecting tools:
Engagement features: whether it has an internal messaging system, digital whiteboard, or opportunity to share resources.
User-friendliness: is it easy to use both for you and your learners?
Using these tools wisely will make your students active and willing to learn and share knowledge.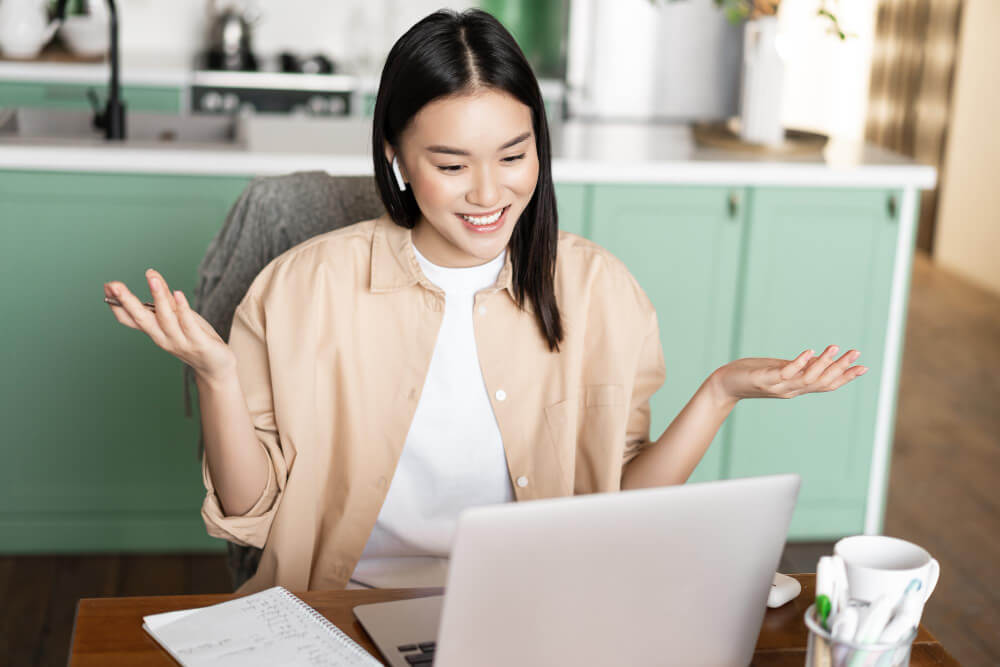 Find a tutor for this topic
13 tools for effective and engaging lessons
Now that we've learned what online tools are and how to choose them, let's see what tools you may need for online teaching.
Planned teaching process tools
As an online teacher, you want to ensure that everything is kept organized, all deadlines are met, and everybody knows what they are doing. To keep the learning-teaching process on track, you will need tools such as Asana, Planbook, and LiveBinders.
Planbook is a great tool to plan your lessons if you prefer online-planning to pencil to book planning. Not only does it help you to create schedules, classes, and events for each day, but it also designs them in your favourite colours. You can also include helpful web links and attach files for easy access.
Planbook generates templates from already created lesson plans, saving a lot of your time. You wouldn't have to start from scratch next time when writing a teaching plan. Planbook offers collaboration features, so you can share the lesson plans with teammates and start planning together. Whenever you like to have a paper version of the plan, you are free to print it.
Asana is a project management system that will help uplevel your organization, productivity, and your teaching business as a whole. With Asana, you can keep track of your students' projects and tasks, create to-do lists and set deadlines for your students' assignments. You can also create your lesson plan, breaking each topic into subtopics. Doing so will help your students understand what they should work on each day.
LiveBinders is an online bookmarking site where you can keep all teaching materials and resources. The way we package and share information today has changed. We no longer need actual folders to keep our files in one place. LiveBinders helps you to keep all your information organized and easy to share as a link with tabs and subtabs.
The opportunity to share will allow you to collaborate with colleagues. It also saves the environment by cutting the use of paper.
Games and quizzes creator tools
If you want your lessons to be engaging and interesting, you are sure to use game and quiz creators. With the help of tools such as Wooclap, Kahoot, and Testmoz, you are free to design any game and quiz. The good thing is that your projects can be edited and used several times for further lessons.
Kahoot is a personal favourite for many online teachers. It is a platform that makes learning fun and exciting.
you can create various quizzes
true or false questions
multiple choice questions
design competition games for several players
make use of already existing templates
For more interactivity, you are free to add images and videos to the questions and set a timer. If you want to ensure the students know the material well enough, another option is having them create their own games and quizzes. Being the creators themselves, students share what they have already learnt with the rest of the class.
Wooclap is another excellent way of web-based learning to turn smartphones into learning tools. It allows you to create tests, presentations, and questions of different types: polls, matching, and multiple choice. Students get access via the link and can answer questions online or via SMS. It integrates well with PDF, PowerPoint, and Google Slides.
Testmoz is a great tool for creating tests. When it comes to grading those tests, it may take a lot of your precious time. Testmoz can do it all for you. You can set open and close dates for tests, penalize incorrect answers, provide feedback on the test results, and shuffle the questions and answer choices for each player. If there's a need, you have the opportunity to show an explanation for every question. As you can see, you are able to do anything to have effective and time-saving tests.
Interactive content creation tools
Games and quizzes are not the only components to provide engagement for online lessons. If you are in need of creating content that provides interactivity, consider the following tools:
My Worksheet Maker is a worksheet generator. While there are thousands of ready-made worksheets you can simply download and use, sometimes you want to create one with your own design and content. With the help of My Worksheet maker, you can make not only worksheets but also crosswords, flashcards, bingo cards, and word search games.
All you have to do is to pick the content you want to work on and start designing using any image and text to your heart's content.
Prezi can become your best friend in creating educational presentations. Having presentations during lessons is highly recommended, as they make the teaching-learning process memorable and way more interactive. Prezi is not a regular slides creator. It has no slides at all.
You have the ability to zoom in on any piece of detail that you want, focus your students' attention on that and then zoom back to reveal the big picture. In order not to start your presentations from scratch, you can use ready-made templates.
DocHipo is a document-designing solution that saves a lot of time. You can choose from thousands of pre-designed educational templates and edit them to add your lessons. Then incorporate appropriate graphics from its library, such as pictures, illustrations, icons, animations, etc., to make the design visually appealing. You can make complex concepts super-easy to understand for your students by creating engaging infographics and presentations. If you have your student viewers on YouTube or plan to teach through the medium, you'll find many educational YouTube Thumbnail Templates.
You can share free educational games on your networks and engage your student in online learning activities. If you're a course creator, you might want to reward and encourage your students by providing them with certificates. Choose a template, add the recipient's name and course details, and you're good to go. You can download all your designs in multiple file formats without any watermark.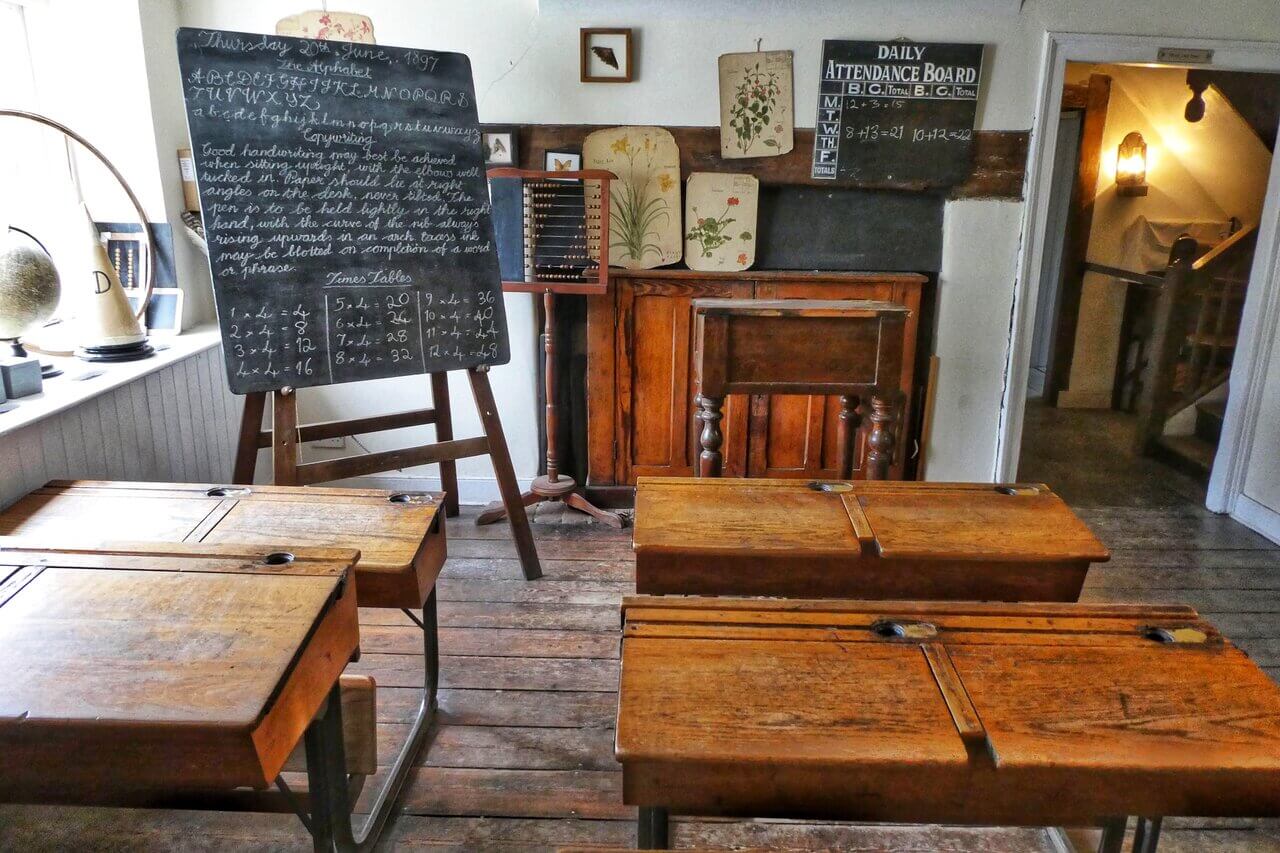 Collaboration and writing tools
When we speak about online lessons, having tools that provide an opportunity to collaborate is a must. These tools are essential for effective communication.
PBworks is a collaborative editing system. It allows you to create wiki pages by assigning author roles and sharing spreadsheets. Your students can perform their tasks by creating such wikis and holding discussion forums for each wiki page. This will help you to manage your students' tasks, at the same time, foster collaboration between students.
Google Docs is a part of the web-based Google Docs Editors suit. It includes Google Slides, Google Forms, Google Keep, Google Sheets, Google Keep, and Google slides. It's simply not possible not to have heard about these tools. Students can edit and view documents online, as due to the sharing feature, you can provide access to edit the document to a whole group at once.
If you have a group project, as a teacher, you can see who is working on the project and who is staying behind. Another feature allows you to provide feedback and comment on the student's assignments which will lead to progress.
Online Text Editor: Sometimes you need to write important notes and key points while delivering online lectures. Writing down points on paper or saving them in MS word are the most common ways of noting them. If you are shot on time, you can use online text editing apps to write and save your notes in an easy and quick way.
An online text editor helps you to write and edit key points from the lecture at the same time while delivering lectures. The text editor further enables you to make necessary changes in the notes and lets you download them in a document format. You can then share that document file with the students on any platform without any hassle
Teaching Platforms
All the tools mentioned above are great, and each of them serves a particular purpose. But have you ever thought about integrating several teaching aids into one single tool? If so, then you have probably heard of teaching platforms.
Online teaching platforms such as LRNKEY, Uteach, Thinkific, Teachable, and others provide you and your students with a complete learning experience. If you're on your way to starting an online coaching business and bringing your online teaching experience to a new level, teaching platforms are a great way to go. The best part of using all-in-one platforms is that they use automated software so that you can save a great deal of time.
You can get your own teaching websites ready within minutes without having any IT skills, conduct live lessons, sell video courses, create quizzes, run your personal blog and even have a mobile app. Some platforms may offer marketing features as well. With everything being done by the all-in-one platform, all you have to do is just keep creating content.
Customize your favourite tools and start creating
As you can imagine, nowadays, it is much harder to be an online teacher without being armed with subsequent tools. No matter how easy they are to use, sometimes these tools are hard to handle. This is where LRNKEY comes to help you. LRNKEY is a special platform that will bring your teaching experience to a new level. You can
have your website set up with a unique URL
start promoting your website with marketing tools
teach any subject you like
share your experience with students globally
commence earning even more money
Did you discover something new? Start experimenting now, and see what works best for you and your students.