What are the benefits of becoming an online teacher with Lrnkey?

1. Freedom to Schedule Your Classes

Lrnkey's online teaching platform offers an unparalleled level of freedom for educators when it comes to scheduling classes. With no minimum hour requirement, teachers can create a personalized schedule that suits their individual needs and work at a pace that best aligns with their goals. This unique flexibility empowers teachers to balance their work with their personal lives, whether that means taking time off to care for loved ones or traveling to visit family. Additionally, the absence of a commute means that teachers can teach from the comfort of their own homes, saving them time and energy while enabling them to focus on what they do best: teaching.
In addition, the flexibility of scheduling enables online teachers to work with a dedicated community of learners who have actively opted to be a part of their classes. This provides teachers with the unique opportunity to design a curriculum that they are passionate about, tailored to the needs and interests of their students. Moreover, they can choose to offer a diverse range of classes, from short introductory courses to comprehensive semester-long programs, and set their competitive pricing. This level of autonomy empowers teachers to create a teaching environment that is aligned with their professional goals and allows them to fully engage with their student's learning experiences.
Last but not least, online teaching transcends geographical barriers, allowing educators to connect with students from diverse cultural and social backgrounds, from all corners of the globe. This presents a unique opportunity for teachers to broaden their understanding of different cultures and perspectives, enriching their own professional and personal growth. By embracing the global classroom, online teachers can engage with a wider audience, building a more dynamic learning community and fostering meaningful connections that extend beyond borders.
2. Increased Interaction With Students

Becoming an online teacher can increase interaction with students in several ways.
Online teaching offers educators numerous opportunities to engage with their students and enhance their learning experience. By investing time in class preparation, requesting feedback, and establishing clear schedules and expectations, teachers can refine their skills and better understand their students' needs. Interactive course content, such as quizzes, discussion questions, and real-time features, fosters engaging conversations and active learning. Regularly scheduled lessons and availability for additional support facilitate direct communication between students and teachers, creating a dynamic learning environment that benefits both parties.
3. Opportunity to Teach a Wide Variety of Subjects

With Lrnkey, as an online teacher, you can teach a range of subjects including, but not limited to, college-level courses, K-12 instruction, adult education, English language, online tutoring, course development, instructional design, and subject matter expertise. In addition to traditional subjects, you can also teach arts and crafts, hobbies, storytelling, and things that you love.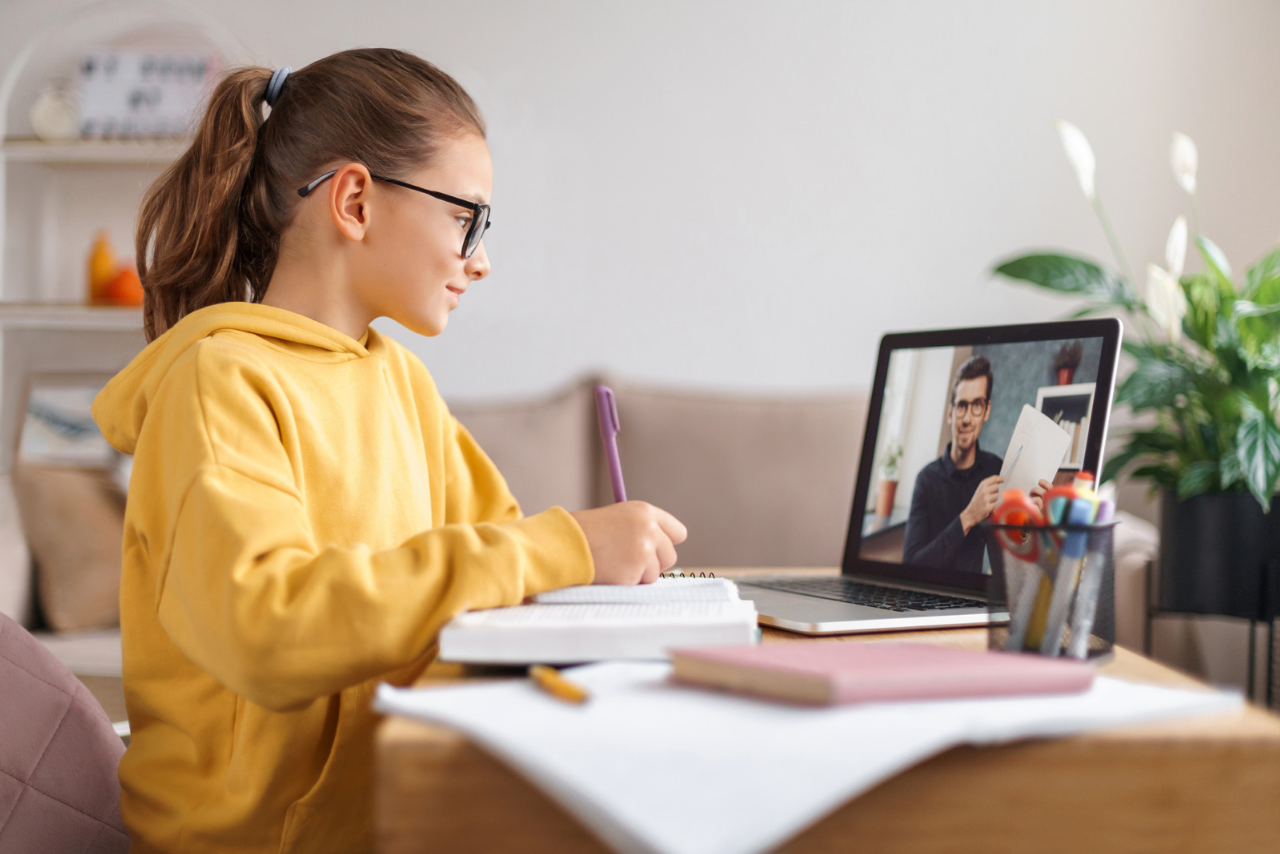 You can also find online teaching job opportunities in a variety of disciplines, including the humanities, sciences, business, social sciences, and vocational fields. Teaching arts and crafts, hobbies, storytelling, and other personal interests not only adds variety to the curriculum but also provides a unique opportunity for students to explore new skills and talents. By sharing your passions, you can inspire your students to develop their creativity, imagination, and self-expression. This approach also promotes a more personalized learning experience that caters to the diverse interests and learning styles of individual students.
Moreover, online teaching provides a flexible working experience with the freedom to choose how and when you work which suits your requirements. Furthermore, you will get the chance to work with motivated learners, expand your professional network, and build your expertise while earning money.
There are countless subjects and skills that people can teach each other through online one-on-one live lessons. Here are some examples:
Language learning: People can teach each other their native languages or offer language lessons in a language they are fluent in.
Music: Musicians can offer one-on-one music lessons, covering topics like playing an instrument, music theory, and composition.
Cooking: Cooking enthusiasts can teach others how to cook specific dishes or offer general cooking lessons.
Fitness and wellness: Personal trainers or yoga instructors can offer online fitness classes, provide individualized workout plans, or teach stress-reducing techniques.
Technology: Tech-savvy individuals can offer lessons on using software or hardware, coding, or website development.
Photography: Photographers can teach others how to take better photos, editing techniques, or use specific equipment.
Business: Entrepreneurs or business professionals can offer coaching or consulting services on various topics, such as marketing, sales, or leadership.
The possibilities are endless, and people can share their expertise and passions with others from all over the world through online one-on-one live lessons.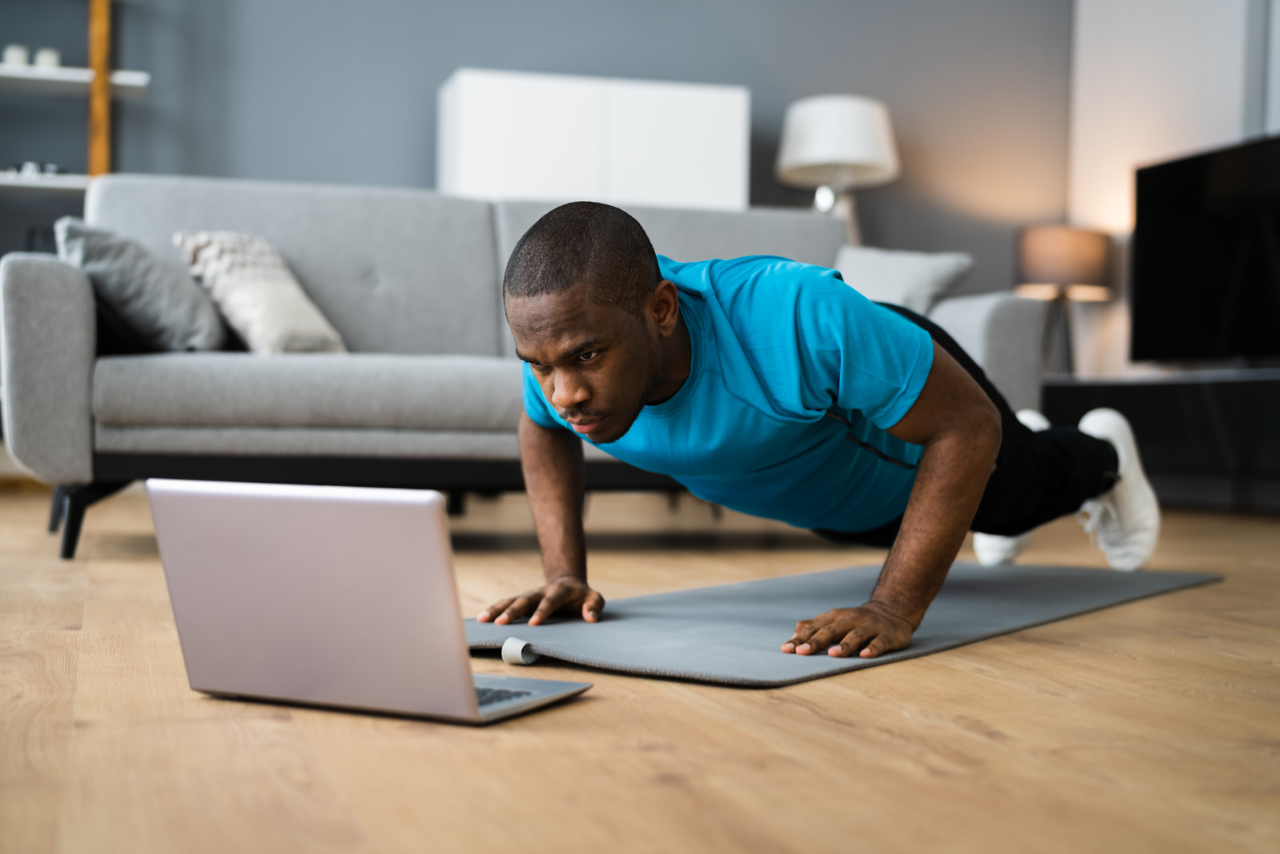 4. Increased Knowledge in the Field

The demand for skilled online educators is rapidly growing, making it increasingly valuable to pursue a career as an online teacher. By utilizing Lrnkey's marketing tools and referral programs, educators can effectively promote their expertise and create straightforward curriculum and instruction strategies. They can also hone their communication skills and enhance their technical abilities to effectively engage with their students. Even before the pandemic, online classes were gaining popularity, but the current global situation has only intensified the need for educator development. By becoming an online teacher, individuals can eliminate barriers that traditional face-to-face learning presents and gain access to technology-infused content, a student-centered approach to learning, and diverse learners' needs. Ultimately, pursuing a career as an online teacher provides a valuable opportunity to expand one's knowledge in the field while providing students with a dynamic and inclusive learning experience.
5. Enhanced Credentials and Qualifications

Becoming an online teacher is an opportunity to enhance one's credentials and qualifications by meeting professional teaching standards or possessing academic credentials in the relevant field. In addition, teachers can cultivate a reflective practice, continuously pursuing knowledge and skills related to online learning and pedagogy, while serving as an ambassador of knowledge to stakeholders. Successful online teaching requires an understanding of its role in preparing learners as global citizens. This can be furthered by demonstrating effective time management strategies, modeling digital citizenship, and maintaining accurate records of relevant information and communications in the appropriate format.
6. Increased Revenue From Online Teaching

Becoming an online teacher can be a lucrative venture, offering numerous benefits that can increase revenue potential. Lrnkey empowers teachers to create and teach courses in their style, giving them full control over their content. With the ability to reach students from 180 countries and courses available in multiple languages, teachers can expand their audience and income streams. Moreover, Lrnkey offers enterprise customers, providing teachers with further prospects to increase their earnings. As a result, online teaching can offer both monetary compensation and the satisfaction of making a meaningful impact on students' learning and growth.
7. Ability to Teach to a Global Audience

Becoming an online teacher opens up a world of opportunities to reach a global audience and engage in meaningful teaching and learning experiences. As the demand for learning continues to grow, online teaching jobs are becoming increasingly popular. Online teaching provides the chance to connect with students from different countries and cultures, broadening educators' knowledge base and building new connections. By creating small discussion groups and using educational technology such as PowerPoint presentations, videos, audio lectures, and pdf guides, teachers can facilitate interactive and personalized learning experiences. Additionally, teaching online allows students to learn at their own pace and from anywhere in the world. All of these factors make online teaching a unique opportunity to share knowledge and make a positive impact on a global scale.
8. Improved Communication and Public Speaking Skills

Becoming an online teacher is a rewarding opportunity to enhance communication and public speaking skills. With practice and technical proficiency, educators can forge strong connections with students and hone organizational, time management, and technological skills. Preparing for class, reviewing recordings, and seeking feedback is crucial to successful online teaching. Additionally, teachers can design online learning environments, communicate effectively, create inclusive learning activities, and foster ethical responsibility. These practices build powerful communication and public speaking skills, enabling online teachers to inspire and engage students worldwide.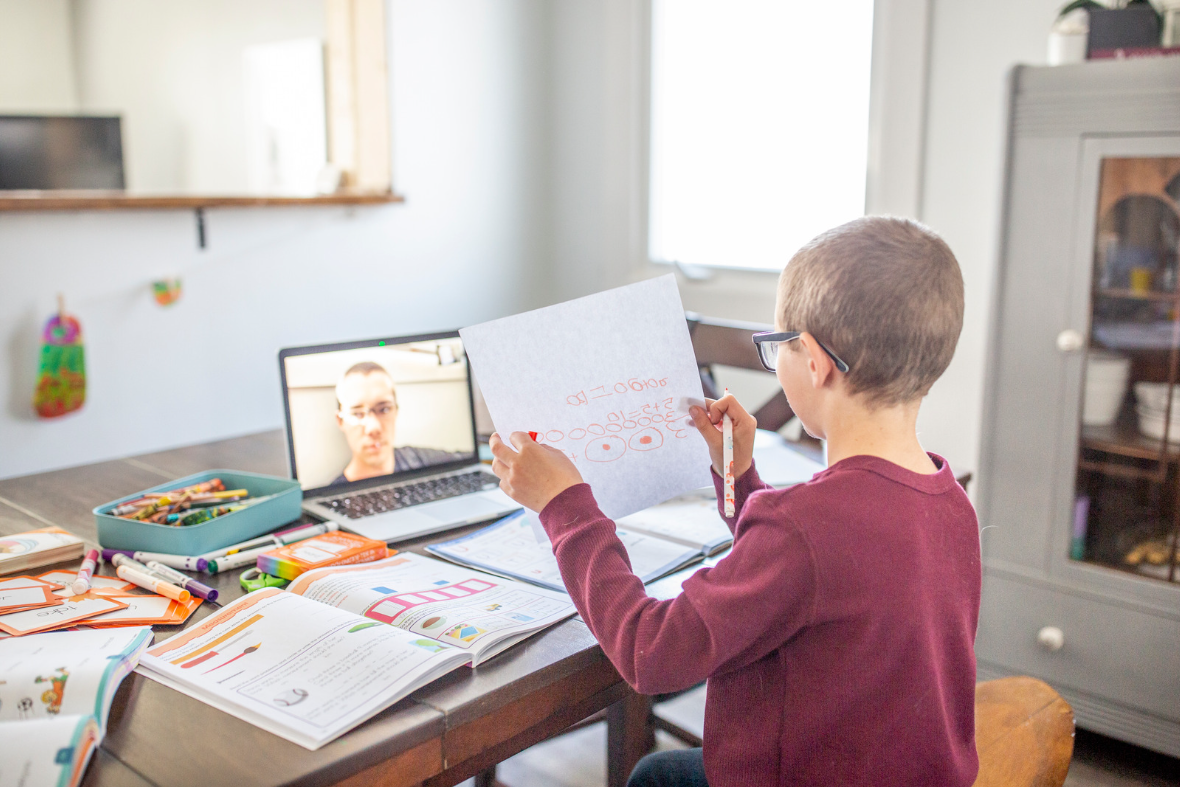 9. Increased Connectivity Through Online Communities

Becoming an online teacher on Lrnkey is a thrilling opportunity to join a global community of educators and learners. By implementing learner-centered strategies and leveraging technology, teachers can facilitate collaboration and critical thinking. They can set expectations, model appropriate behavior, and promote respectful interactions. With a focus on meeting the needs of all learners, online teachers have the power to build an inclusive community that fosters active learning and enriches lives.
10. Opportunity to Contribute to the Growth of Education

Becoming an online teacher is a rewarding way to contribute to the growth of education in numerous ways. Through online learning, students can access education with more flexibility, courses available year-round, and start dates that accommodate busy schedules. This increased access enables educators to reach students in diverse languages, countries, and contexts, empowering them to gain new skills, advance their careers, and deepen their understanding. Personalized learning experiences for each student are possible, allowing them to explore their interests and build expertise. Additionally, earning money for each paid enrollment provides a financial incentive for teachers. Joining one of the world's largest online learning marketplaces expands one's professional network, shares best practices, and hones teaching skills. These factors make online teaching an excellent career path for those who aspire to make a difference in education.
Find a tutor for this topic
What are the steps on how to become an online teacher?
Choose a field of teaching that you are passionate about and knowledgeable in. Teach what you love, and share your experience and skills.
Find motivated learners to teach. Look for learners who have chosen to be in your online one-on-one classroom.
Design a curriculum that you love and is designed based on the needs of your students
Teach online from wherever you are and set your own prices.
Spend your time teaching what you love.
Deepen your understanding of higher-order teaching practices and create an inclusive strategy for your specific context.
Create a great introduction video for your teacher profile.
Learn about student needs and learning styles. Prepare engaging lessons in advance.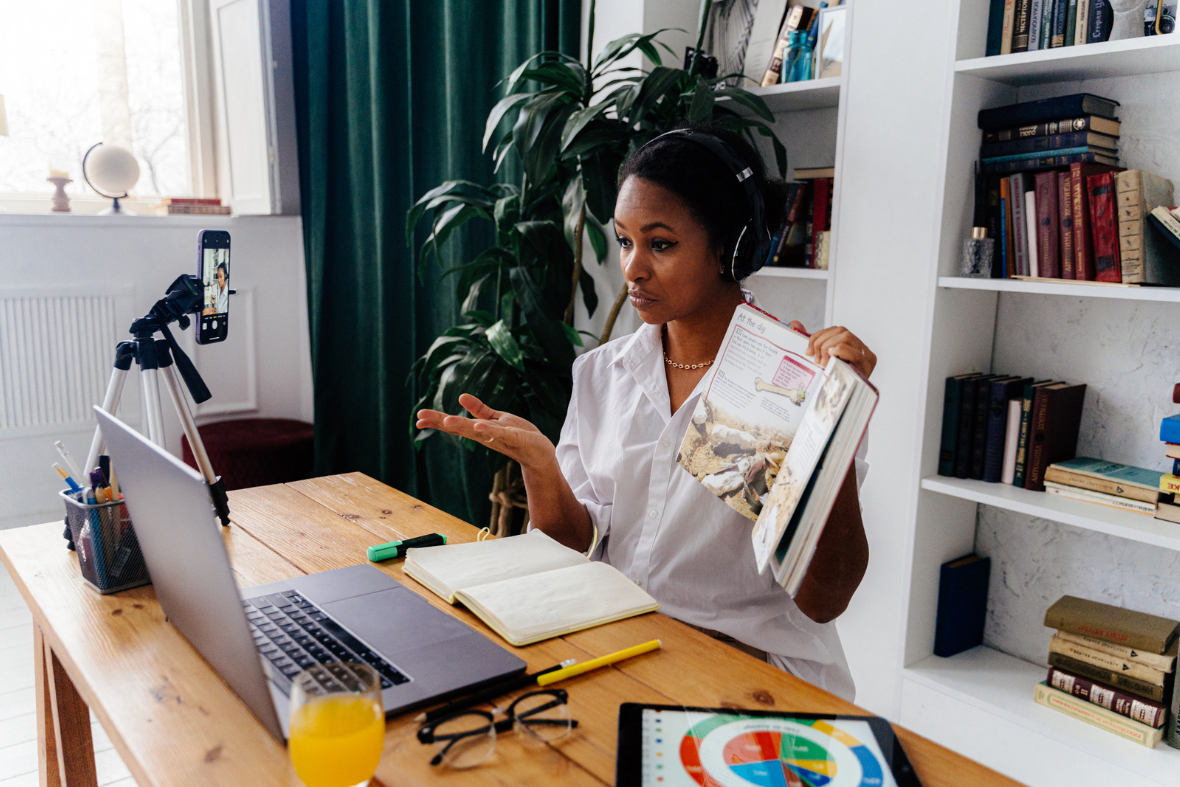 FAQ

What qualifications do I need to become an online teacher on Lrnkey?
There are no specific qualifications or requirements to become an online teacher on Lrnkey. The most important thing is to have a love and passion for what you want to teach. As long as you have the knowledge and expertise in a particular subject, you can create and teach your own course on Lrnkey.
What types of teaching jobs are available for online teachers?

Online teaching is becoming an increasingly popular way for educators to find employment and share their knowledge with students. There are various types of teaching jobs available for online teachers, each of which comes with its own unique set of qualifications, requirements, and job characteristics.
At the college and university levels, online teachers are expected to be knowledgeable in their fields and can create and lead interactive classes. These instructors can work as either full-time or part-time faculty, creating course modules and providing students with stimulating learning experiences.
K-12 teachers and adult education instructors can also find online teaching jobs. K-12 teachers have the task of helping students learn in a virtual environment, tutoring, and connecting with students on a personal level. Adult education instructors are often hired to teach courses on technical topics, such as computer programming, or career-oriented topics, such as online marketing.
Online tutoring is another option for online teachers. These educators might work one-on-one with students to supplement their knowledge in a certain subject. Online tutors can also help students develop better study habits and hone their skills to prepare for exams or other assessments.
Finally, course developers and instructional designers (IDs) are also in demand. These professionals are responsible for creating course materials and designing online learning experiences. They may be hired to teach a course, develop a course for a specific platform, or create a series of instructional modules.
No matter what type of online teaching job you are interested in, there is likely a job available that fits your qualifications and interests. With a bit of research, flexibility, and dedication, you can find an online teaching job that is a great fit for you!
What technology do I need to become an online teacher?

To teach online, you need to be reasonably comfortable with computers and the internet, have good communication and organizational skills, and have a good grasp of time management and technology. You will need a laptop with a webcam and keyboard, earbuds, and a good Wi-Fi connection. Finally, you may need to be able to create digital resources, such as PowerPoint presentations, videos, audio lectures, and pdf guides.
Is there a minimum wage for online teaching on Lrnkey?

On Lrnkey you are free to set your own prices and change them any time you want. According to PayScale, teachers with less than one year of experience can expect to earn an average of $10.46 per hour.
How do I find tutoring jobs for online teaching?

Finding tutoring jobs for online teaching can be a great way to make extra money and help students at the same time. To find online tutoring jobs, start by considering what your qualifications are and the type of online teaching you're interested in. Depending on the role, different educational requirements may be necessary.
Next, you'll need to decide whether to work through a tutoring company or go the self-employed route. Tutoring companies typically pay a portion of your earnings to the company, which connects you with clients. Self-employed tutoring requires you to recruit clients yourself.
Research local tutoring companies in your area, contact schools to see if they have any openings, and start your own tutoring business if you feel comfortable doing so. You may also want to consider earning an online teaching degree, such as a master's in teaching online, to familiarize yourself with online teaching technology.
Once you've done your research, sign up as an online tutor using a platform like Skooli. Here you'll find plenty of online tutoring jobs for teachers. Skooli offers opportunities for online math tutors and online tutors in other subjects as well. Tutor one-to-one in the Skooli online classroom on your schedule and start helping students today.
What are the pros and cons of being an online teacher?

Being an online teacher has many advantages and disadvantages. On the plus side, online teaching provides a lot of freedom. You can be your boss and make your schedule, and there's no dress code. You also get to improve your technology skills and don't have to worry about commuting.
One of the best parts about teaching online is the students, who are usually more motivated than their counterparts in a traditional classroom setting. On top of that, online teaching allows you to interact with people from all over the world and broaden your thinking.
On the other hand, online teaching requires you to be comfortable with computers and technology. You need to be able to interact with students through email, message boards, chatrooms, and other virtual reality platforms. You also have to be able to create digital resources to share with your students, such as PowerPoint presentations and pdf guides. Furthermore, since interactions with students are done through technology, it can be difficult to truly get to know your students on a personal level.
Overall, while there are some challenges associated with being an online teacher, there are also many benefits that make it an attractive career choice.
What is the job market like for online teachers?

The job market for online teachers is growing rapidly. According to recent data, the demand for online teachers is expected to increase by 28% in the next six years. Furthermore, online education has become the primary source of instruction for many students, as well as a popular option for professionals looking for flexible careers. Online teachers are in high demand and many teachers, professionals and subject matter experts are turning to online teaching as a flexible teaching career option. With the growing demand for online teachers, job opportunities for educators of all levels, from elementary school to college, have also increased.
What tools and resources are available for online teachers?

Online teachers have a variety of tools and resources available to them to help them succeed in online teaching. Some of the most popular resources include Discovery Ed, Education World, Library of Congress, ReadWriteThink, Teacher. org, Teachers Pay Teachers, Teacher Created Resources, Teacher Vision, WeAreTeachers, National Geographic, and others. Each of these resources provides a wide range of materials and support for online teaching, ranging from lesson plans, digital pedagogical tools, whiteboard activities, and career advice to standards-aligned cross-curricular lessons and interactive whiteboard activities.
Online teachers must be comfortable with computers and technology so they can interact with students through email, message boards, chat rooms, and virtual reality platforms and software. They must also understand the connection between using digital tools and building meaningful relationships with learners to support achievement and persistence. Moreover, online teachers need to be able to troubleshoot and address basic technical issues and support safe digital learning spaces for all learners.
To gain confidence in teaching online, educators are encouraged to review recordings of their teaching, prepare in advance, and ask for feedback from students. Additionally, they must be comfortable with computers and technology, as they'll be interacting with students through email, message boards, chat rooms, or virtual reality platforms. Online teachers also need to be flexible and able to promptly answer student questions and troubleshoot technical issues.
By incorporating pedagogical tools that support communication, productivity, collaboration, analysis, presentation, research, content delivery, and interactions, online teachers can create meaningful relationships with their students and foster a positive online learning environment.
What is Online Teaching?
Online teaching is the process of delivering educational content to students via the internet. It is an increasingly popular form of teaching and learning as it offers flexible and convenient solutions for both teachers and students. Online teaching can be done in a variety of different ways, such as one-on-one video calls, group video calls, and webinars. It is suitable for teaching virtually any subject or skill, but popular subjects include languages, maths, sciences, and business.
To teach online, teachers must be comfortable with computers and the internet, as they need to use online tools and platforms to interact with students. These include messaging platforms, email, video calls, and creating digital resources such as PowerPoint presentations, videos, audio lectures, and pdf guides.
The best part about online teaching is its accessibility. With an internet connection, anyone can attend college lectures, learn a language, or coach themselves through an online video course. Furthermore, students can participate in interactive discussions by creating small groups to discuss topics from various perspectives.
Online teaching jobs are available for teachers at all levels of education, from elementary schools to colleges and universities. Jobs can be either full-time or part-time. Qualified teachers with experience in a classroom setting are ideal for online teaching. In most cases, college-level online teaching jobs require a Master's degree or Ph.D.
Why Teach Online?

Online teaching is a great opportunity for educators who want to broaden their reach and become their boss. Teaching online provides a good balance of freedom, convenience, and technology skills. Not to mention, you get to interact with motivated students from all over the world.
One of the main benefits of teaching online is the freedom to create your schedule. You don't have to follow a strict 9-5 routine, and you can take vacations or time off whenever you need. Plus, there's no dress code to abide by or long commute times to contend with.
Additionally, you can improve your technology skills. Working with online platforms gives you the confidence to explore other tools and software that could be useful for your sessions. This is a great way to stay ahead of the curve in the ever-evolving world of technology.
Finally, online teaching offers the chance to connect with motivated students from all over the world. People who pay for online courses tend to be more engaged and eager to learn than the average high school student. In other words, you get to educate and inspire students who genuinely care about the material you're teaching.
All in all, the advantages of teaching online far outweigh the downsides. If you're looking for a flexible and rewarding job that allows you to work from home, teaching online is worth considering.