Video Lectures VS Live Lessons: What's The Best Choice For You?
Posted on January 17, 2021
Online lectures are gaining more and more popularity. Any person who wants to learn a new profession, pursue a new career or upgrade their skills, casts a brief look at websites where they can book a course and enjoy. Here comes the question, which one is a better fit for them: video courses or live lectures?
It mostly depends on the personality which one to choose. If you like being involved in an active interaction, receive feedback, have discussions then live lessons the best choice for you. On the contrary, if you have enough determination and persistence to study without interaction, and if you have the skills of active listening as well as you are not a very talkative person then you can go on with video courses. However, if we compare video courses and live lectures, we see that live lectures have incomparably more assets.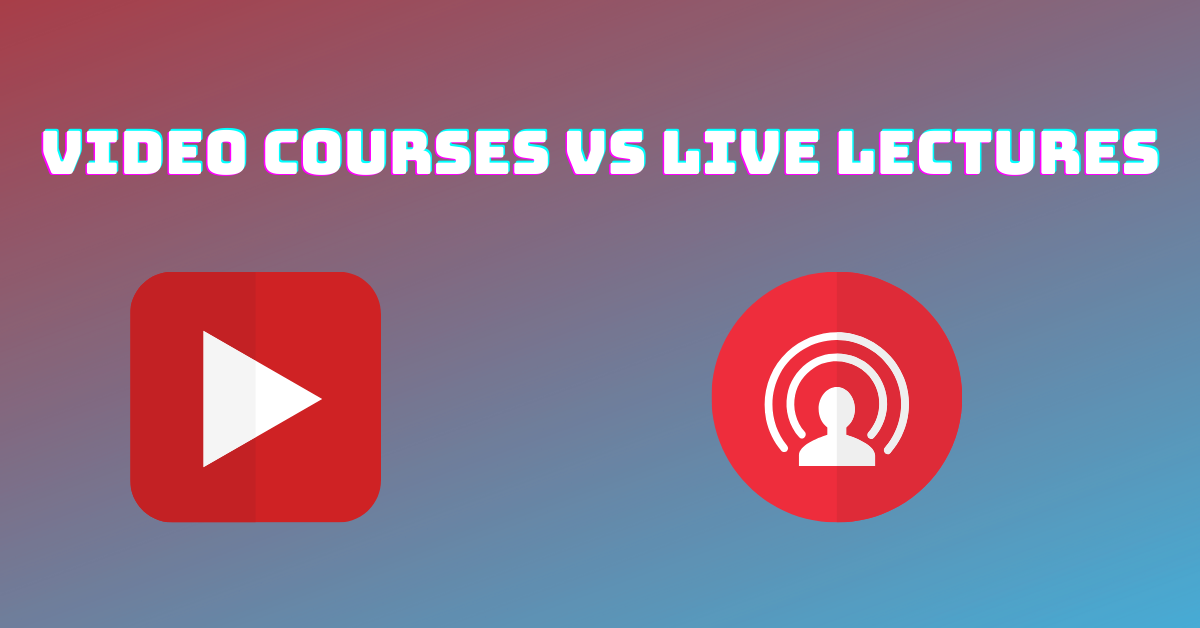 Let's understand how you will benefit from live lectures.
First, you will not only develop your listening skills but also you will learn to proceed and digest any information you listen to in the fastest time and discuss it with the instructor covering any aspects of the topic that are still in your interest.
Secondly, you will develop a sense of responsibility and do your tasks on time. In the case of video lessons, you can break the deadlines, while during live lessons you know there is an appointment ahead with your lecturer where you should show what you have done as a home assignment and discuss it with the lecturer. This fact, of course, makes you more punctual.
Third, you never feel cut off from the learning environment, no matter how old you are, the live lecture always makes you feel like you are still a student.
If it is a classroom of one, you also develop your skills in carrying tasks alone. You know that you can only rely on yourself and this process upgrades your sense of individuality. While, if there are other students as well, you can do peer work, completing the assignment in a more interesting and funny way.
Another advantage most students enjoy is that in live lectures they can chat with the instructors or have a short call when they need quick assistance in the homework or in their sphere when they need to clarify anything.
Live lectures also provide flexible course content and learning pace. When the lecturer understands that the material and content is way harder for you than they would expect, they quickly adjust the content, books, and other materials to our needs educational background and capability to learn new things, while in video course the materials are more or less general to fit a larger community. So you are the one who has to adjust herself/himself to the course content. In live lectures, the pace as well depends on your skills and needs (if it is a one-on-one lesson) or on the group (if it is a group lecture). One thing that is really important in live lectures is the individual approach and continual feedback.
With such a great set of privileges, live lectures also let your instructor learn about you as a person which makes the learning process easier, and enjoyable. They know how to comfort you when you feel stuck in the middle of the course and they know how to make you motivated and positive again to continue the learning process.
Last but not least, the lecturer doesn't only restrict the course with the material designated in advance, but they add some more extra information on top of the core course to make you much more competent with your knowledge and to provide comprehensive idea about the course.
To sum up, video lessons can be a good choice for those who do not like to interact too much, to be supervised or assisted, while for those who like active interaction, discussions, a friendly environment, and those who would like to deepen their knowledge in a comprehensive way live lectures are the best choice. Online tutors help students cover any knowledge gap they were inclined to have during video lessons, where the instructor can not cover all the aspects of the subject matter as well as answer the questions that students can have in a learning process.