Christmas is fast approaching, and there are so many fun holiday art projects you can do with your kids. Whether you're someone who loves creating Christmas arts and crafts for adults and children, or you're want to learn, we have 12 Christmas arts and crafts ideas.
Sock Snowman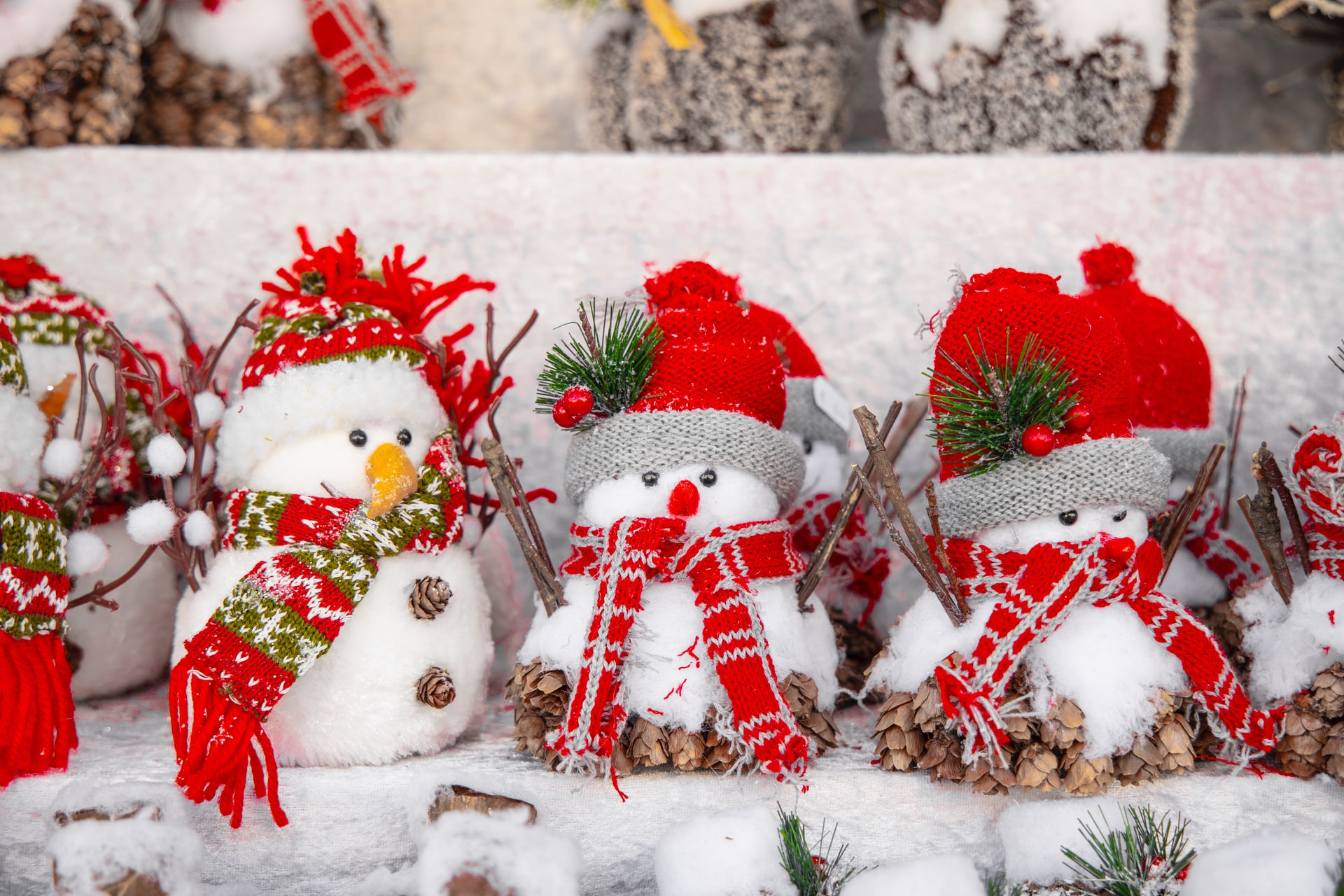 Haven't found a match for that one sock yet? Take a white sock (or two), a couple of elastics, some stuffing (dry beans will do), and some googly eyes/markets/felt to make a snowman face. Stuff the sock with ⅔ of the stuffing and tie the sock shut with a rubber band. Fill the sock to the ribs with the rest of the stuffing and wrap the second rubber band around the opening. Fold the top of the sock down to look like a hat on top of the top "snow" ball. Create a face with craft supplies you have available.
Toilet Paper Reindeer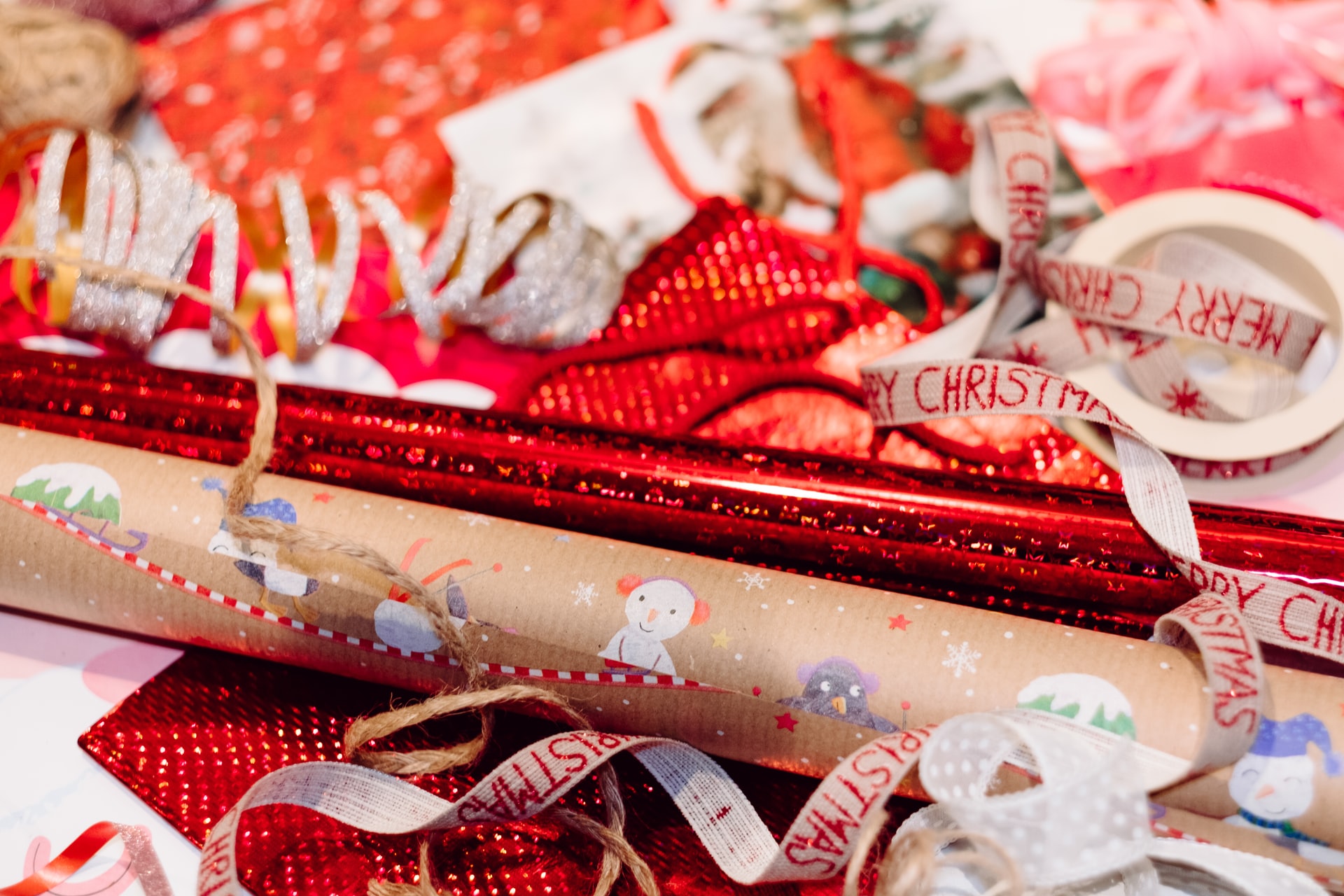 Save your used toilet paper rolls to turn into cute Christmas tree ornaments. You'll need felt, cardboard, a black marker, googly eyes, string, and glue as well. Cut out little antlers from the cardboard and glue them to the top of the roll. Glue the googly eyes on underneath. Cut a red felt circle out for a nose and glue it on. You have a cute reindeer to decorate the house or your tree.
Popsicle Stick Gingerbread House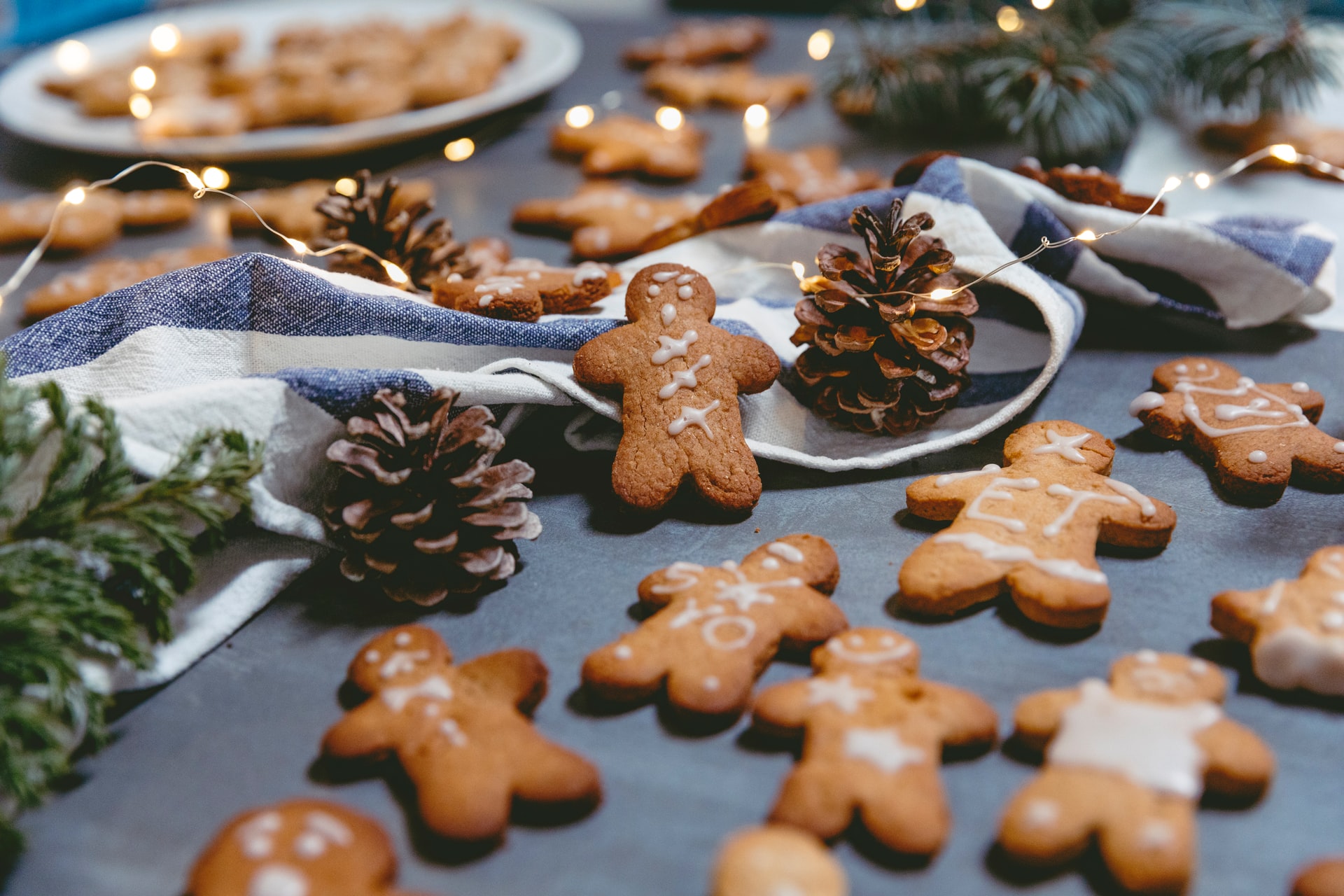 Grab a handful of popsicle sticks and lots of paint to build a popsicle gingerbread house. Paint your popsicle sticks a gingerbread brown color (or buy popsicle sticks that are already brown). Glue the sticks together to form a square. Glue another set of sticks to form a triangle with a base the same size as the square. Glue the triangle on top of the square. Once the paint is dry, decorate with Christmas paper cutouts, holiday candy, different shades of paint, or whatever you think will look good.
Snowflaked Stamped Bags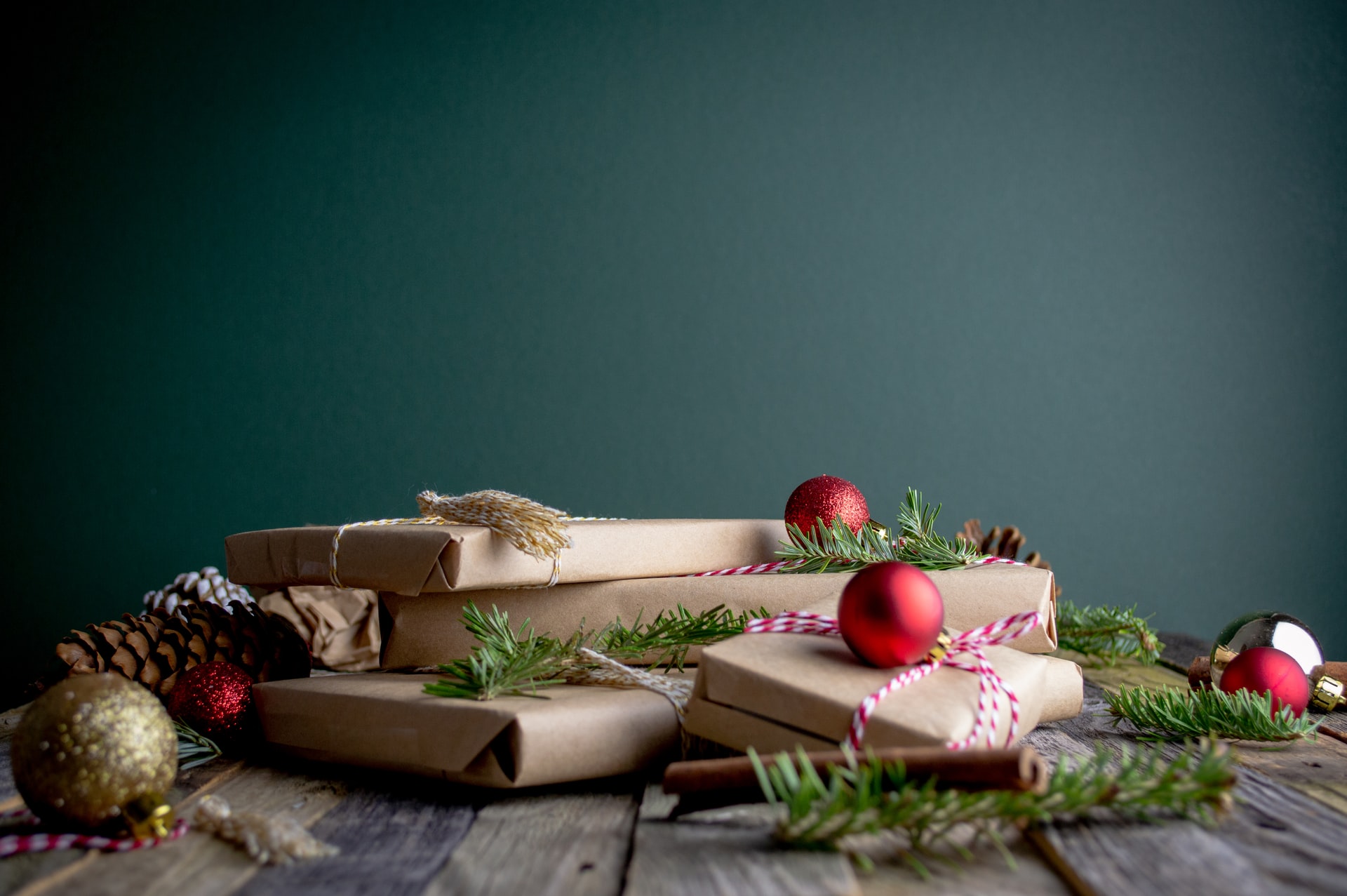 Christmas is a time of gift-giving, and it's nice to be able to have Christmas-styled bags. Grab some brown paper bags and Christmas stamps to decorate them. Punch two holes in the top of the bag and thread a piece of twine through the hole. You have a cute bag to fill with holiday baking or your other handmade crafts.
DIY Hot Chocolate Kit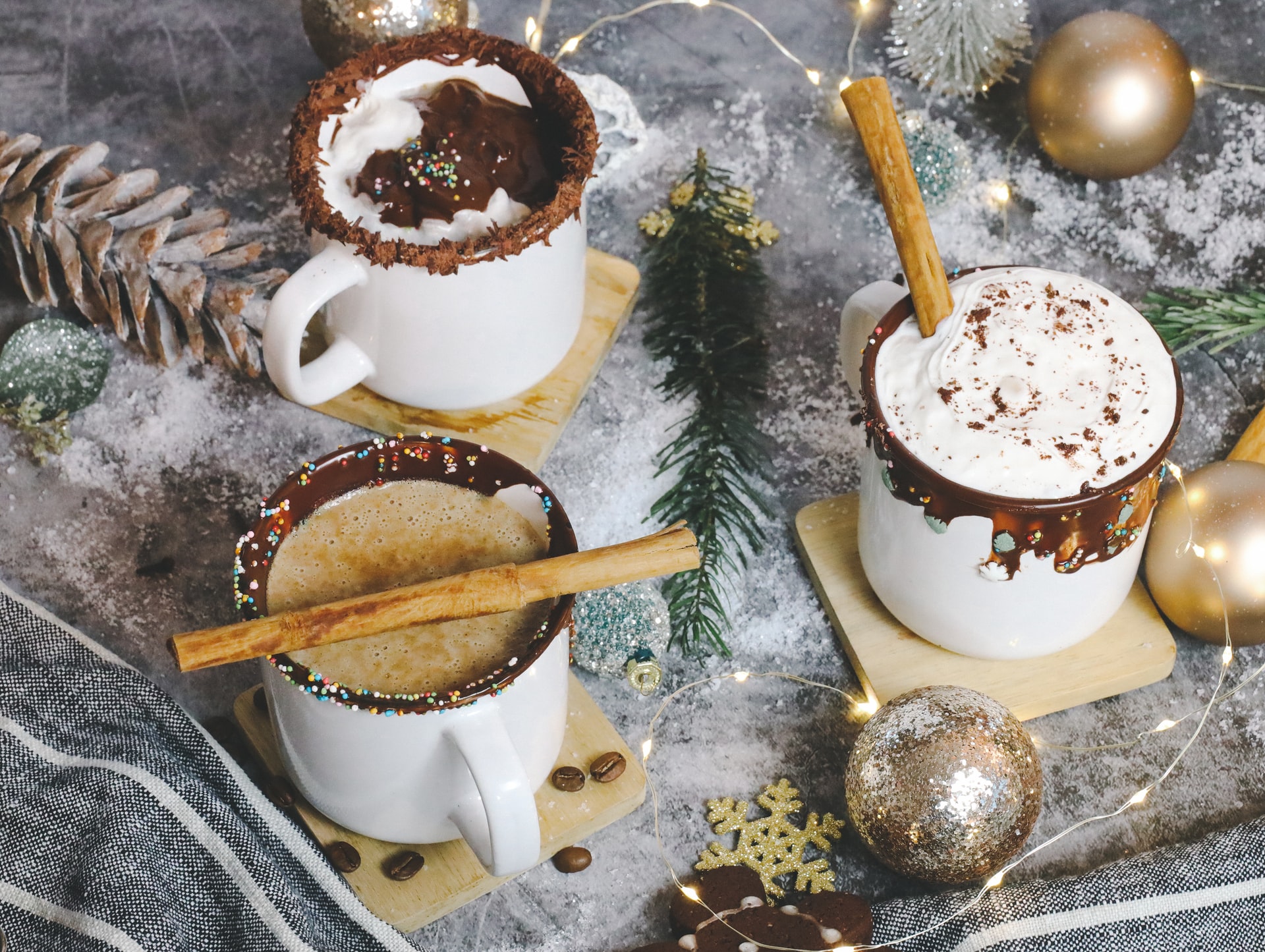 This perfect gift is easy to make as well. Grab a mason jar and paint a red stripe on the outside and wait for it to dry. Alternatively, use a sticker that covers the outside of the jar. Once the paint dries, add splashes of green holiday stickers, or try to paint Santa on the jar. Fill with hot chocolate mix, chocolate chips, and mini marshmallows. Place a piece of fabric between the lid and screw the band shut. Label hot chocolate, and you've got an adorable holiday gift that you made yourself.
Egg Carton Christmas Tree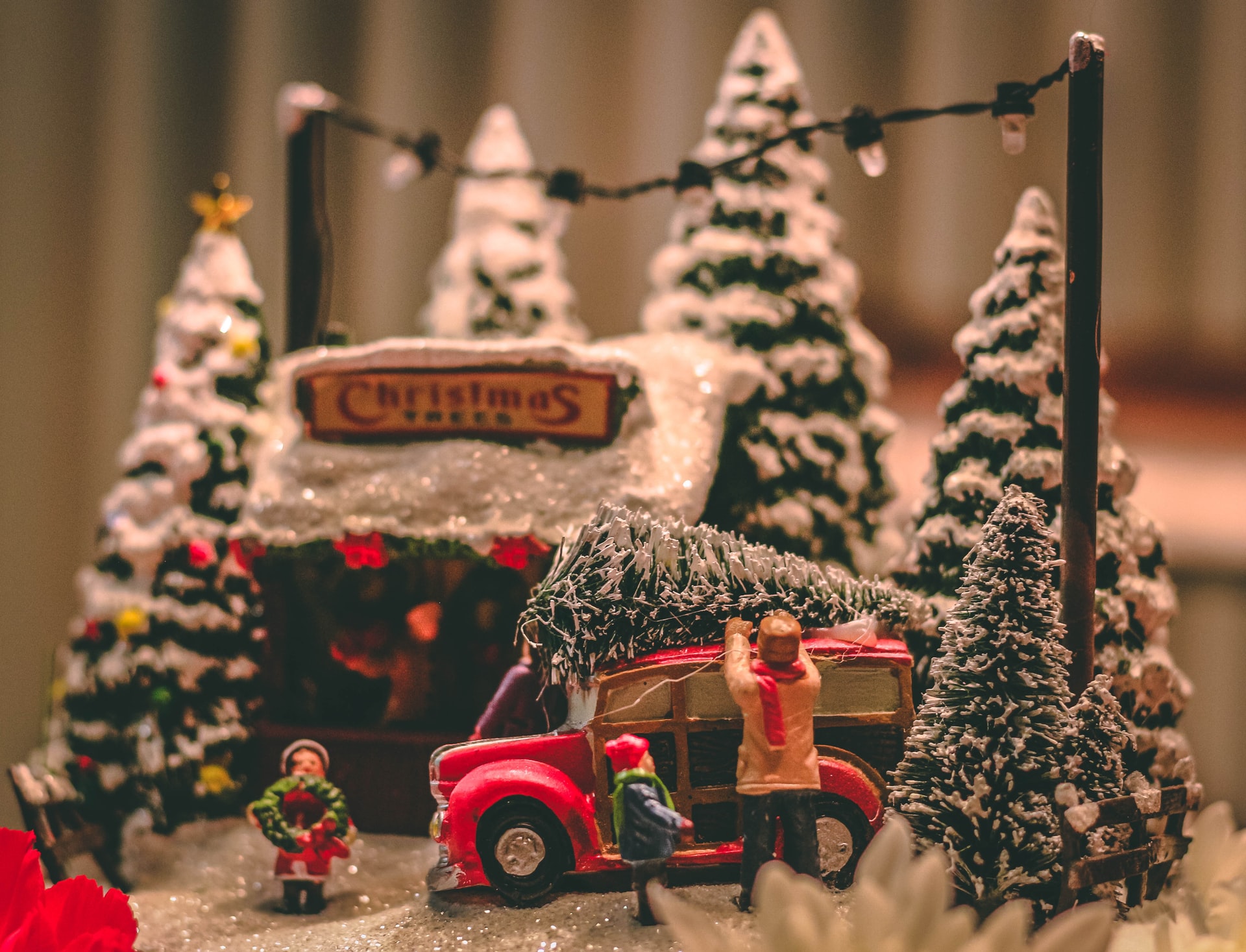 Keep those egg cartons handy. Cut them so that there are 6 little cartoons in a row, then 5, 4, 3, 2, 1. Paint the cartons green and glue them together, centered one on top of the other. Decorate the tree with beads, colorful paint, or other materials you find around the house.
Pinecone Tree Craft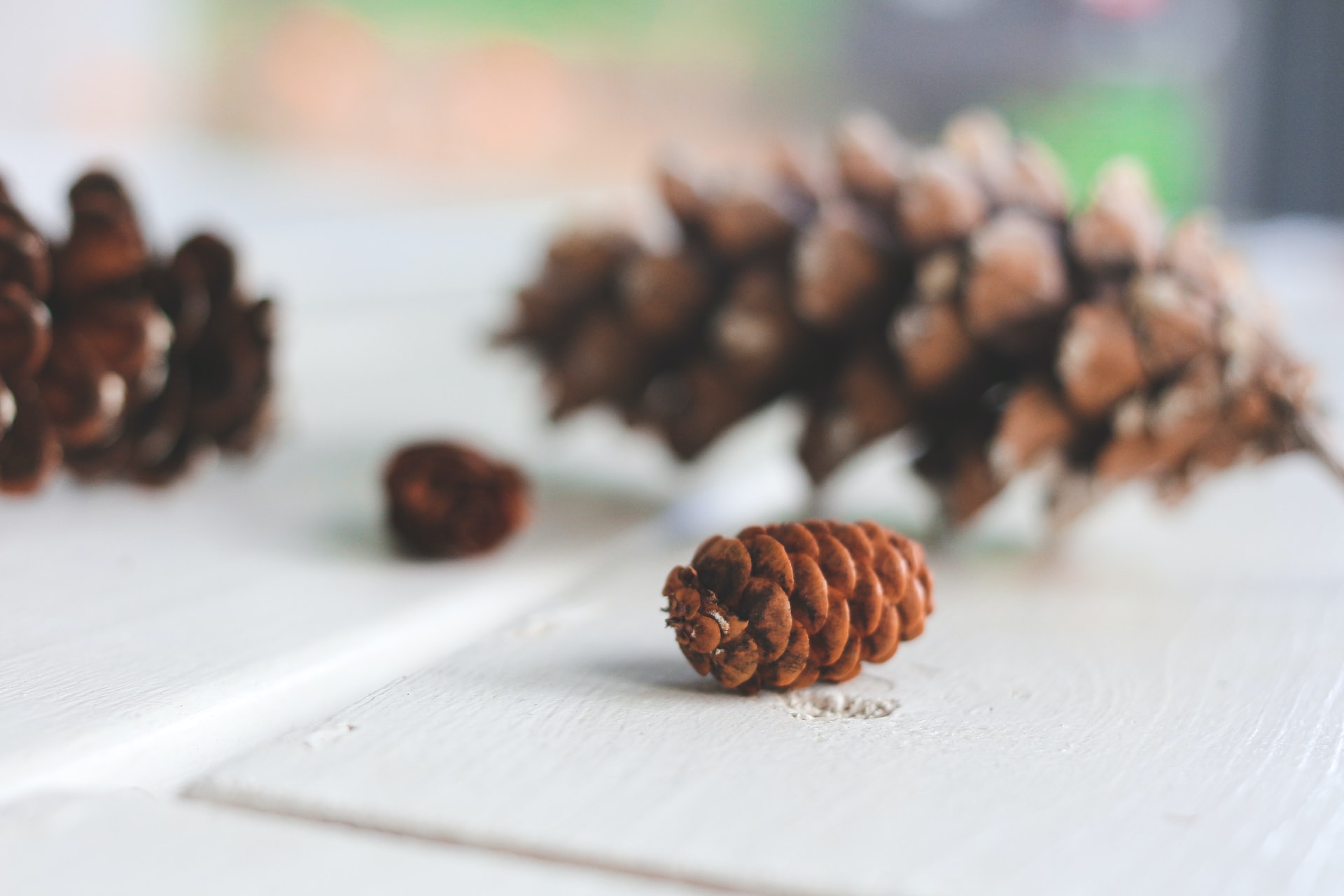 This is a super fun project that uses real pinecones. Grab some fallen pinecones from outside and collect your holiday-colored paint for this Christmas arts and crafts gift idea. Paint the pinecone green and wait for it to dry completely. Add sparkles, mini ornaments, or painted details to decorate your tree.
Snowmen Clothes Pin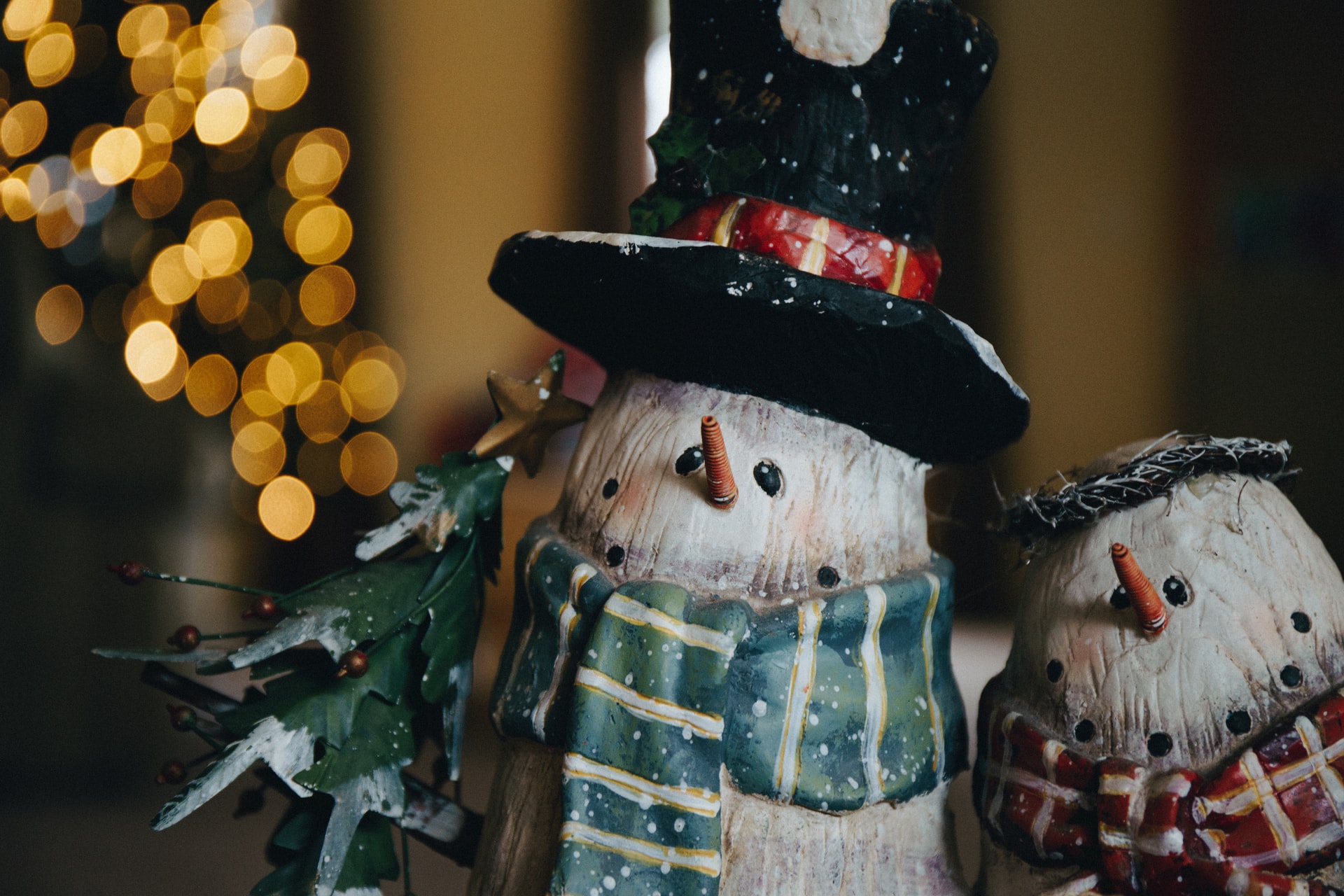 These cute little clothespins can be used to hang up holiday paintings throughout the house. Grab your clothespins and paint them white. With googly eyes, paint, and/or felt, make faces for your snowmen on the clothespin.
Cereal Sleigh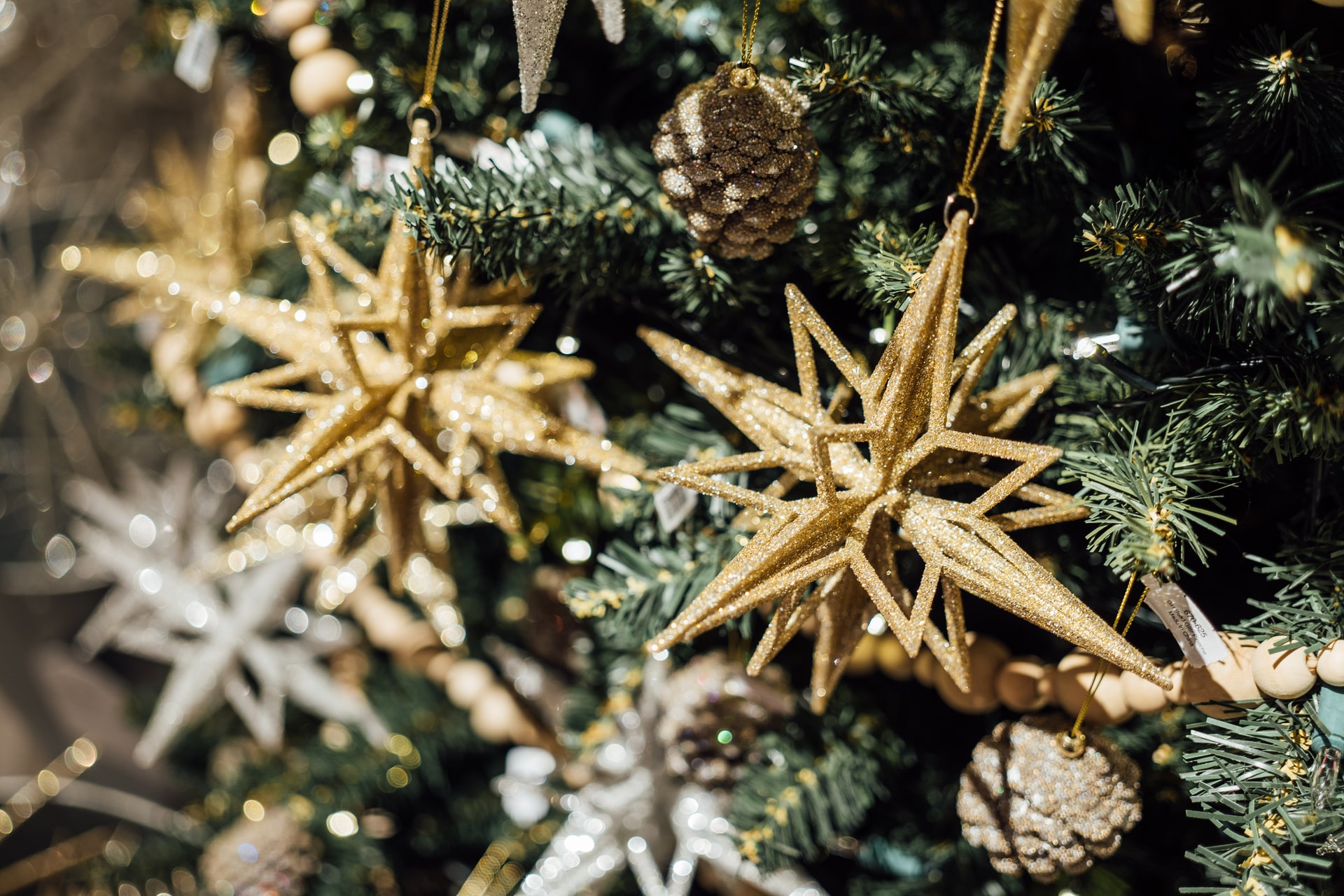 Make use of mini cereal boxes with this fun craft. You know those mini cereal boxes you can get from hotels or camping? Collect some of them. Wrap them in holiday wrapping paper and glue candy canes on the bottom. You have a little sleigh!
Button Christmas Tree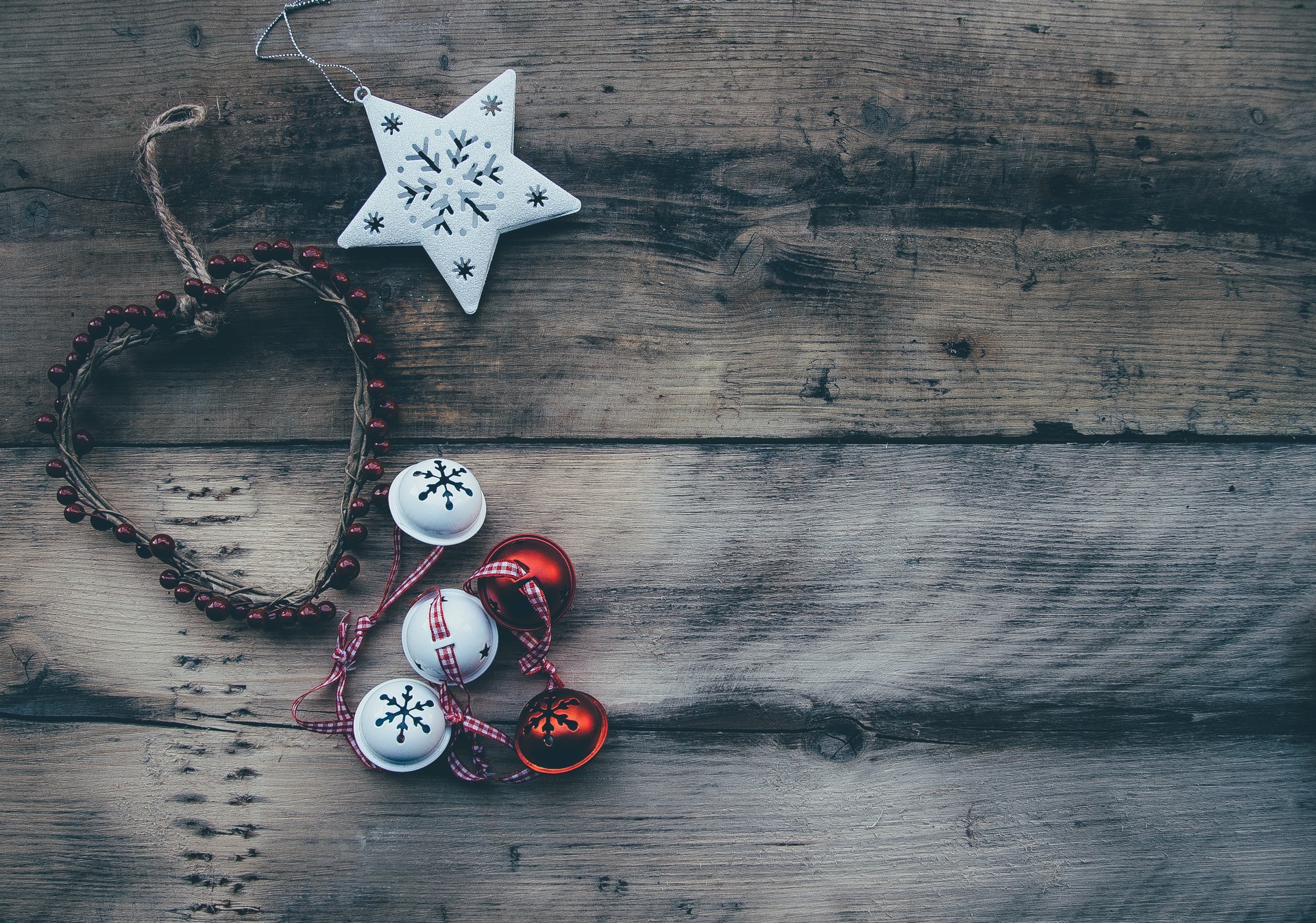 Gather up your spare buttons and some string and make these adorable Christmas tree ornaments. All you need to do is stack the buttons from biggest to smallest to make a tree-like shape. Thread a string through two holes. Put a tiny button on top and make a loop with the string, knotting tightly. Hang your ornaments on the tree or give them away for handmade Christmas gifts.
Christmas Candles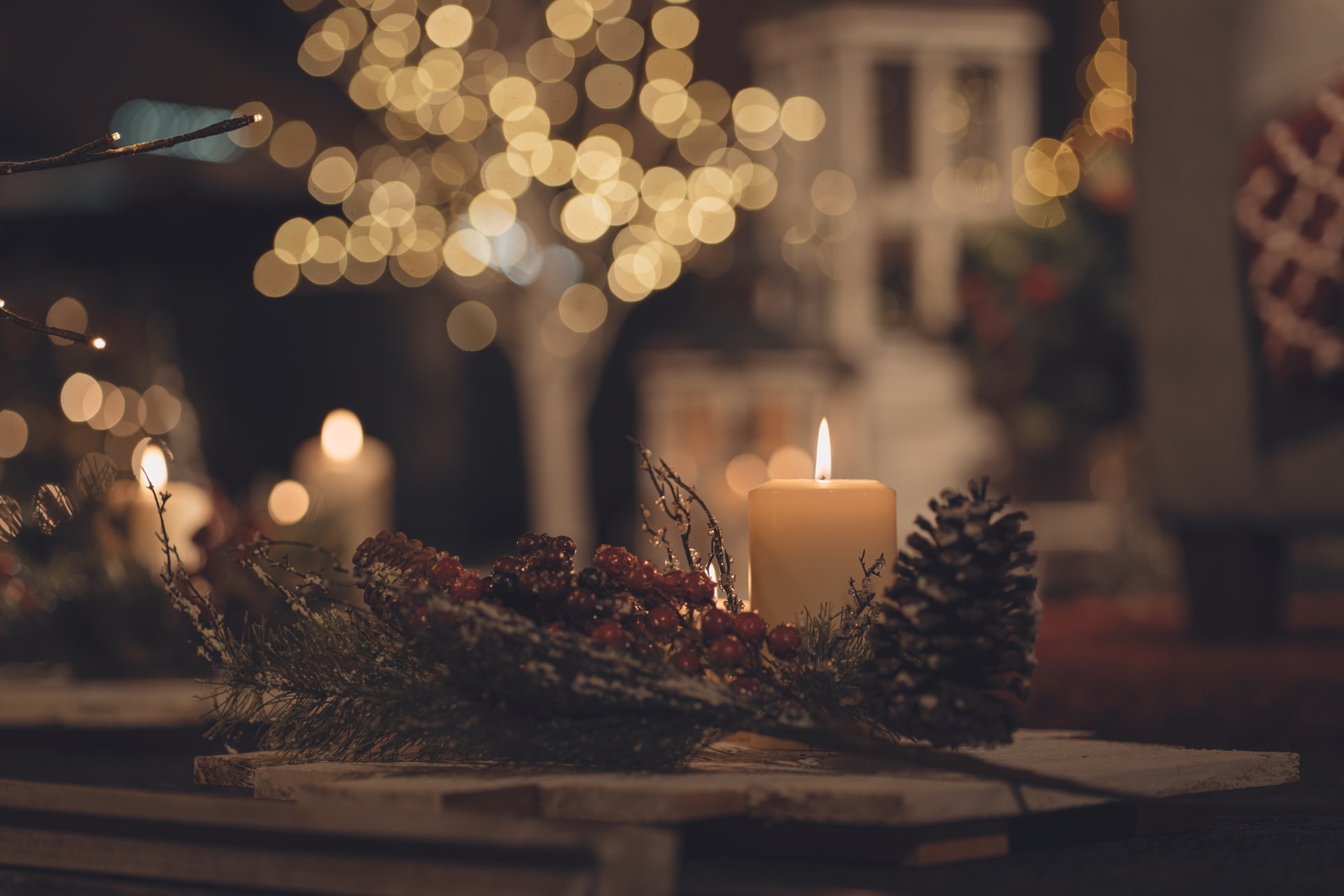 Gather up your leftover toilet paper rolls. You'll need paint and orange and/or yellow tissue paper as well. Paint the rolls the color of the candle you'd like. Crinkle your tissue paper into a triangular, flame-like shape and glue it onto the side of the roll. You have some cute craftsy candles.
Hand wreath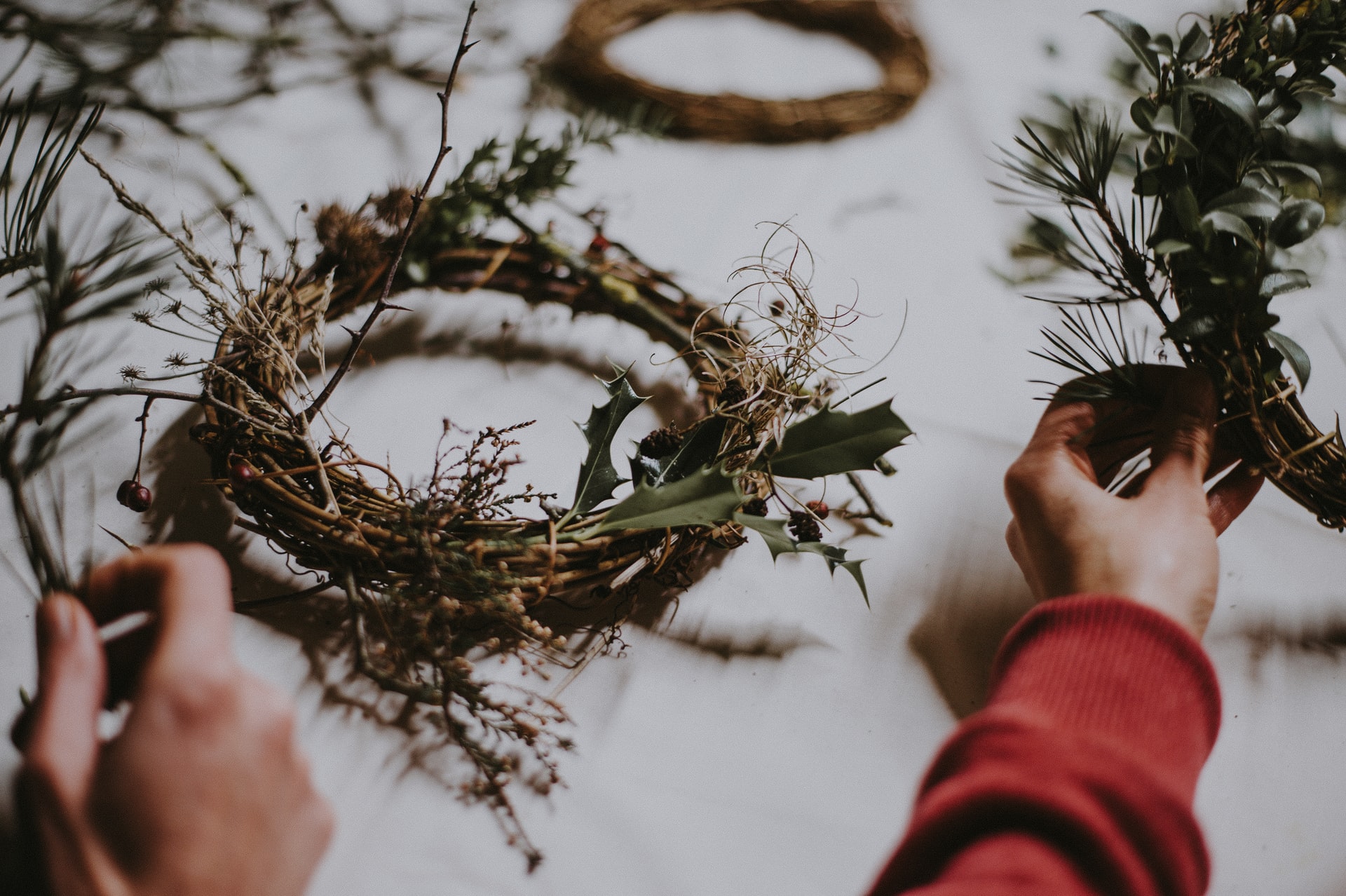 You'll need some Christmas-colored construction paper for this one. Trace a copy of your hand on the paper and cut it out. Trace and cut out another 20+ hands. Arrange the cutout shapes of your hand into a circular shape and glue them in place. We recommend using green construction paper and accenting your wreath with red to make it look like spots of holly within the greenery.
Do these Christmas arts and crafts feel complicated or easy to you?
Did you know you can learn how to do arts and crafts online? You're not alone if you're not artsy and feel like you need help. You can even hire a tutor to work through the steps of some more complicated projects. To learn more about finding a tutor online please read more here.
Did you know that you can tutor arts and crafts online (as well as basically everything else you're passionate about)? Find out how you can teach online here.
Find a tutor for this topic