Tragically, guns are now the leading cause of death among children and teens in the US. Schools and educational institutions must implement effective crisis plans to combat natural disasters, shootings, and other threats to student safety.
It's your responsibility to protect the children under your care in a crisis; do you have an effective crisis communication plan?
Keep reading as we discuss crisis communication, why it matters, and the top tools and techniques for crisis communication in education - don't miss out on this crucial information that could become pivotal in preparing your team for a crisis.
What Is Crisis Communication, And Why Is It A Priority?
Crisis communication surrounds how educational and teaching staff respond to an emergency on school premises; it encapsulates the following response protocols:
Timely and practical explanation of the situation to students, parents, staff, and the community. This lets everyone know what the current situation is and what is being done to resolve it
Maintaining transparency and trust with consistent and accurate updates; providing instructions and reassurance to parents, staff members, and stakeholders amid the event
Pre-planning and preparedness to ensure there is a clear response plan for potential crises, allowing for swift, proactive, and successful response
A crisis communication plan should consist of both internal and external communications, as well as prior planning. Why is this necessary in an educational institution? Here are some benefits of providing a crisis communication plan:
Safety and security: Without an effective crisis management or communication plan, you won't be able to move swiftly in an emergency, thus hindering your chances of resolving the issue and preventing harm. Your students, staff, and community members deserve to know they are safe on the school premises
Trust and confidence: In a crisis, people will panic without proper direction and reassurance. Having a plan in place lets you keep people calm and provide clear instructions, allowing you to restore order
Reduced disruption: With clear communication, you can ensure that a minor crisis on the premises does not interrupt educational activities. The issue will be handled promptly, and students will be able to resume their usual activities
Reputation management: How well you deal with a crisis can make or break the reputation of your educational institution. Failing to maintain order and keep students safe will indicate neglect on your part, discouraging faith and confidence from the community
Legal compliance: A crisis communication plan isn't just a bonus for your institution; it's essential to provide one to meet industry regulations and compliance standards
Find a tutor for this topic
What Does An Effective Crisis Communication Plan Look Like?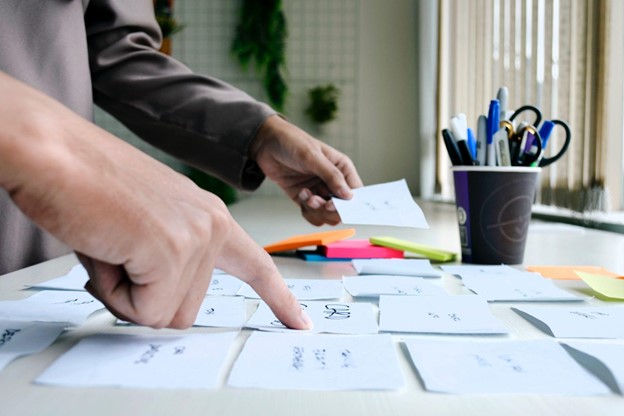 Let's explore some of the top qualities of an effective crisis communication plan. Your plan should be based on, or should incorporate, the following principles:
Preparedness: You should have well-defined roles, responsibilities, and scenario plans
Clarity: Your plan should be easy to understand so that the plan can be carried out quickly
Accessibility: Consider those with disabilities and barriers in your plan
Transparency: It encourages honesty, openness, and truth in a crisis
Flexibility: Your plan can be adjusted according to any evolution in the crisis
Training: You should train your employees in line with the practice plan
Two-way communication - Leave room for feedback, questions, and dialogue while forming your plan
Top Tools To Improve Crisis Communication In Education
Now that you know everything you need to know about effective crisis communication plans, here are some tools and techniques to consider when preparing your crisis strategy.
Automated Alerts
Early notification allows your teams to respond to a crisis immediately; they should be able to receive automated alerts based on security and safety risks on the premises. Many cloud-based security tools enable automated alerts for security risks, such as:
Alarm systems: You can install glass break, gunshot, fire, and carbon monoxide sensors on the property. When a risk is detected, your staff will receive a mobile alert, allowing them to quickly investigate the issue before triggering the alarms
Security cameras: Cloud-based security cameras facilitate integration for automated threat detection; AI technology allows for behavior and object recognition, alerting your staff of a potential threat as soon as it happens. They won't miss a potential threat and will be able to respond immediately for an increased likelihood of success
Access control: With cloud-based access control, you will receive an alert immediately on your mobile device if a forced entry attempt occurs
With these technologies in place, you'll always be aware of any potential security threats on site.
Remote Operation For Security Tools
If you opt for cloud-based security systems using grants for school security improvements, you can initiate emergency response procedures instantly. For instance, opting for a cloud-based access control system allows you to operate door locks using your mobile device remotely.
Security staff and system administrators can quickly initiate evacuation procedures, unlocking all school doors in a crisis. Or, conversely, they can initiate lockdown procedures to contain an on-site incident. The steps of investigating the incident, determining whether evacuation or lockdown is needed, and communicating the plan to building occupants should be included in your crisis communication plan.
Provide Employees With Crisis Communication Training
The last thing you want is for your staff to panic in an emergency. Providing plenty of practice and training them on the proper verbiage will equip them with more confidence; if your staff are panicked and uncertain, this will show and encourage a culture of panic - cool, calm, and collected communication is the foundation of maintaining control in a crisis. Provide them with training that covers the following:
Creating a clear message: Instruct them on constructing a clear, easily decipherable, and temperate message in a crisis. The message should not trigger panic or confuse individuals
Taking control and being assertive: Assertiveness training will improve your crisis communication. Your staff should be able to take authority effortlessly and have the confidence to handle a crisis
Handling conflict: In some situations, there will be conflict. Provide your employees with training on handling this conflict without exacerbating panic or outrage in a situation
Implementing practice scenarios will build your employees' confidence in these situations, ensuring they're more than prepared to handle any situation
Final Thoughts
Crisis communication helps to make crisis resolution smoother and more controlled. Fumbling for control in a crisis will quickly degrade the impression of your educational institution within the community. Remember these crisis communication strategies to optimally prepare your staff and infrastructure for a crisis.