Writing blog articles can help to advance your business or serve as a creative addition for writers. Thus, the time spent honing your blog-post-writing skills can be an asset to your overall professional development.
It takes more than just stringing a few words together and stuffing them with keywords to consider it a blog. Spending much time researching and producing a piece that only receives a few clicks each month is probably the last thing you would want to do. You may say your content is good only when it brings actual results.
Here is the ultimate guide if you're a newbie who wishes to discover how to write an effective blog post:
1. Know
your

audience

Your blog should fit into a specific niche, and a segment of that specialty should be your audience. Let's say you write about enhancement programs, like an online conflict resolution certification course, so your target audience can be leaders, coaches, and trainers.

Then you need to keep your focus straight after you identify your audience. Leaders with hectic lifestyles and tight schedules do not have the time to read a drawn-out blog post on a leadership development program. In this case, you need to get straight to the point without further artistic descriptions.
2. Create a content strategy
A content plan outlines the approach you'll follow to write and market your blog posts over a certain period.
Your content strategy must take into account the various buyer journeys. Do not forget that not all of your target audience is ready to buy immediately. Some people might just want to learn more about something. Some people could only be interested in your entry-level plan, while others want to buy your premium offering.
If this sounds like a lot of burden to you, why not start hunting some freelancers? Depending on your location and needs, there are so many brilliant specialists around the globe to help you with a content strategy. For example, it's better to find a UK based Virtual Assistant (VA) than someone from Southeast Asia if your company operates in the UK market. You will make things easier for both sides.
3. Do not overuse keywords in the blog
It's a frequent misconception that you should always use your keywords while writing a blog for SEO purposes.
In the past, this was fine, but Google now views keyword stuffing as a lousy SEO technique. This could result in unwanted consequences for your entire website.
Instead, you should create blog content that contains keywords that are adequately blended into the content.
To help you increase your blog's growth and your business overall, we advise you to employ specialized solutions like systeme.io. The platform allows you to create a whole new section of your website for blogs in addition to other online marketing tools.
4. Include a catchy heading
Contrary to popular belief, headlines can influence whether someone reads your piece or leaves your website. When readers act in that manner, search engines don't like it. It's an indicator that your content is poor.
While there are specialized websites and a ton of tips on how to write a great headline, the best advice we can give is to respond to the queries of your intended audience.
A recent study found that questions makeup 14.1% of all Google searches. With "What" blog posts averaging 4.3% and "How" blog posts averaging 8.07% of all searches, respectively.
Find a tutor for this topic
5. Create, Edit, and Improve Content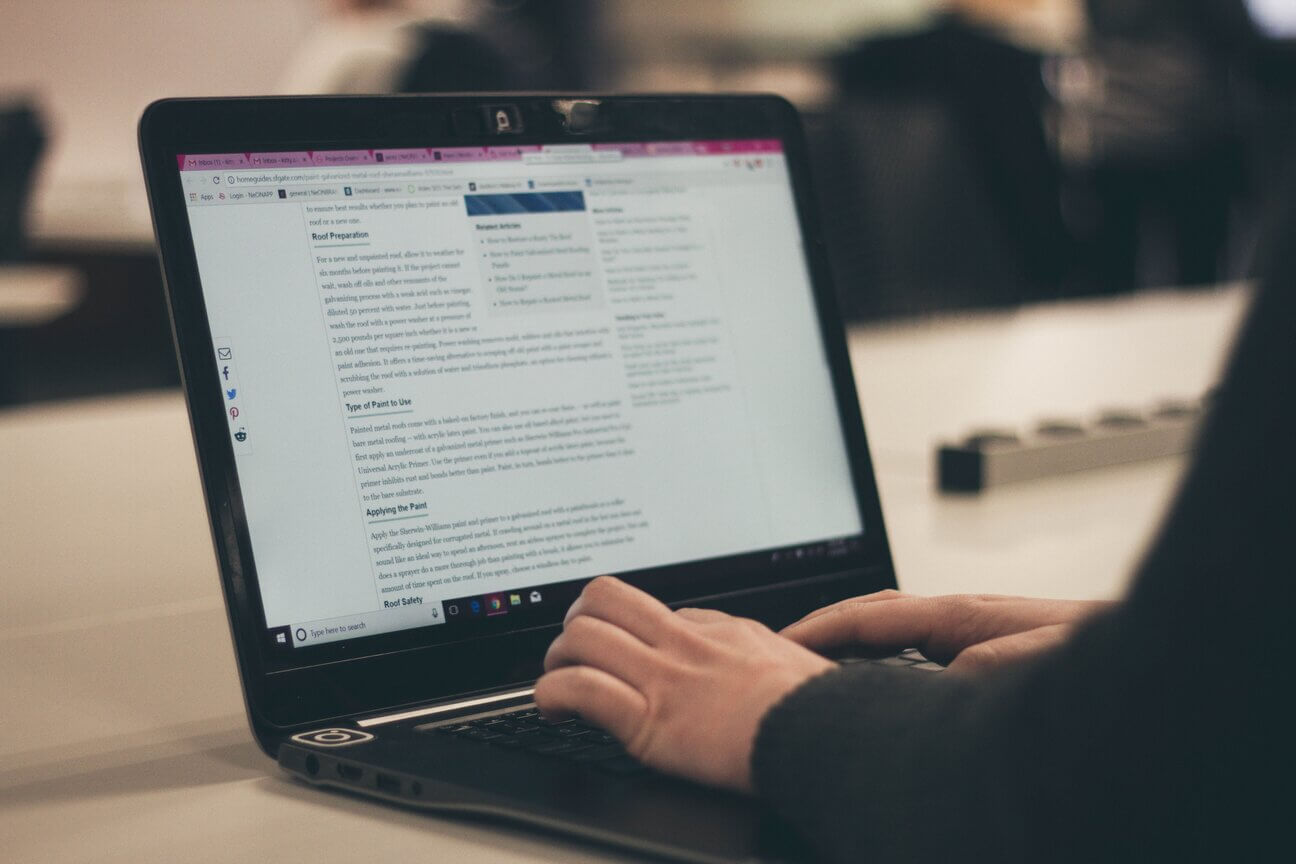 Read your writing after every few paragraphs to determine whether anything needs more explanation. To make the entire text easier to read, use sub-headings.
Readers dislike receiving a single, lengthy paragraph of the material. They enjoy the visual presentation as well.
But writing is more than just using attractive language and proper layout. Additionally, you must be mindful of your grammar.
You should still edit your work before posting, even if some people engage proofreaders to ensure their blogs are suitable for publication. Reading the entire blog is always a good idea to see how your ideas develop.
6. Add
pictures

Remember how impatiently you were waiting for a page in the book with some pictures? And not so surprisingly, you were reading these pages with more enthusiasm! The right images can create magic.

The case is the same with the online world these days. Some people appreciate videos in a written piece, while others prefer text, and some respond best to trippy visuals. Combining all three to write a successful blog post is always a good idea.

Additionally, Google indexes photos, giving viewers another option to find your blog posts. However, the graphic you create must incorporate your business logo design or website address.
7. Impress the reader in the end
Your introduction hooks readers, and your headline grabs their attention. The final paragraph is not, however, the least significant one.
Your blog shouldn't end merely for the sake of formality. Finish it up with a call to action for the audience.
Recap the main points of your post and advise them to make the changes before it's too late if you're proposing making life changes. Don't make unattainable promises, but don't end the blog without making any changes. Use words like go, get, buy, and remind them why they should act immediately.