Are you interested in advancing your career, or making some extra money to supplement your income? If so, it may be time for you to enhance your skills and capacities. This may increase your chances of getting your dream job and the likelihood that it makes you stand out amongst other applicants for any given job. It must be said that a degree is not necessarily required for some of these high-earning skills. It is not only possible but very doable to obtain some of these high-earning skills for free. To do this, one can acquire a high-income skill by being given the following easy steps:
Choose a skill that you would like to gain
Research it and collect as much data as possible
Understand thoroughly the ups and downs of the skill
Watch videos of others who are experts in the field
Practiceandrepeat
What is Freelancing?
Welcome to the world of Freelancing! Freelancing is the newest wave in the working world, which has led to the Great Resignation. This reference has been used in various news media pieces and articles about the workforce leaving their 9-5 jobs and moving into the freelancing world in droves!
So what is it exactly that is moving so many people from their steady, reliable careers, with pensions and vacation time, to the inconsistent and online world of freelancing? Simply put, freelancing is when a person, sells a service via home and the internet. They work from the comfort of their home and often on their own schedule. One can freelance almost any skill or expertise, from social media management to coding; from copywriting to video editing. Currently, the freelancing world is host to thousands of skills and is only growing daily. Everybody has a skill that they can sell, teach to others or use to create something of value to others. This is the cornerstone of what a freelancer is all about.
Who is Freelancing for?
Freelancing is beneficial for most people. If you would like to make more money, have internet, and a skill to share, such as writing, editing, social media, photography, digital media, etc., it is safe to say that you have a place in the freelancing world. Freelancing is a field of working for one's self, on your own schedule and taking part in the ups and downs of running your own business. Essentially, being self-employed comes with its' caveats, however, its' benefits definitely outweigh those. Freelancing is a great way for college students to make some extra cash, and for any stay at home parents to get their feet back into working, slowly. However, it can also be for those of you who want to make it a full-time gig. This is the beauty of freelancing. It can be customized to each person's needs and lifestyle requirements.
Find a tutor for this topic
How do you start Freelancing without any experience?
This is a common question. It often is intimidating for newbies who want to get involved in freelancing, if they think they need a ton of experience in any field or business, they could not be more wrong! The amazing thing about the freelancing world is that everyone that decides they want to get involved will necessarily have some type of skill or capability to be able to sell and promote in one way or another within a freelancing capacity.
The way you start freelancing when the individual has little to no experience is simple. The first thing to do is to identify what useful skills one has. This could be as simple as reading, writing, music, or any skills or talent you may have picked up from a job, school, or even from home. Once you have a list of sellable skills written down, you choose the one you enjoy doing the most as the skill you will be selling on a freelancing platform.
The first thing a freelancing platform will require is to build a profile for the seller. A freelancing profile includes a small portfolio of samples of your work to display to potential future buyers. It is essentially your digital freelancing resume. Now, one may ask, "how can I show samples of my work if I have not done any work yet?" Well, this is simple. You take the time to hit up any friends or family that have a small business or that would not mind having you do the service you are planning to provide for them. For example, if you decide to be a freelance writer, perhaps you can offer to write a few pieces for a fellow entrepreneur, for free - you could write their email copy, blog posts, or even their monthly newsletter in order to build a portfolio of some of your written pieces of work. Another example is if you wanted to be a freelance web designer, you could offer to build 2-3 basic websites for friends and family for free. This is how beginner freelancer builds a legitimate portfolio for their freelancing profile. Therefore, once you have a decent portfolio with at least 3-5 samples of work that you have done, it will be smooth sailing to post your samples to a freelancing platform and begin to book clients who need your service. Later on, I will touch on which platforms are best for beginner freelancers to use in 2022.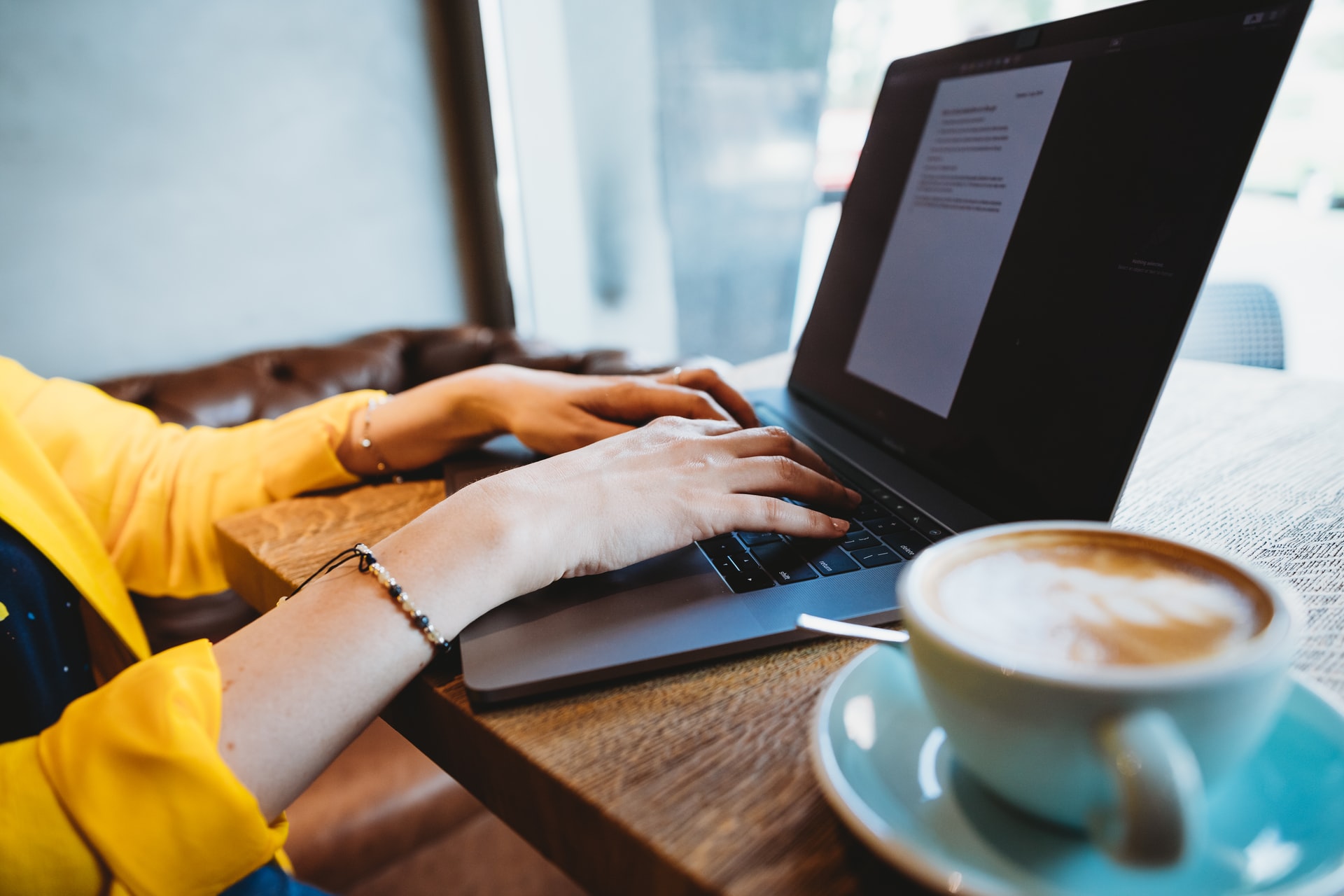 Which Freelancing skills are best for beginners and Which Freelance jobs are in high demand?
Quite honestly, the best freelancers are the ones that sell a skill they are comfortable with and love to do. Freelancing is something you do on your own time and in your space, therefore it is highly important that you fill your time and space with things you love to do that you know for certain will bring you joy. Let's touch on some of the best freelance skills that are best for beginners and freelance jobs are in high demand:
blockchain and cryptocurrency programming
amazon web service development
mobile app development
website design
artificial intelligence development
copywriting
editing
illustration
accounting and bookkeeping
video editing
search engine optimization
excelmanagement
independent sales
videography and photography
career coaching
lifecoaching
voice-over acting
audio transcription
user and beta testing
survey-takin
Thesearethemostsought-aftergigs, however, therearesimplegigsthatpeoplesearchfor on thedaily. Some of whichinclude, practicingspokenvariouslanguages; betareading; ghostwriting; beingsomeone'sfriendandlistening to themventviafacetime or zoom; relationshipcoaching; andvirtualassistantwork. Thesearegigsthat a fairlynewfreelancercouldeasilystartwithandbuild on theirexperience as it develops.
How do I get my first client?
The best way for a new freelancer to find clients is for them to use their social media as an outlet for promotion to new small businesses as well as friends and family. The other method is through the most popular platforms such as Fiverr, Upwork Inc. and Freelancer. Websites like these, take a portion of your income profit, in order to justify the work that they do. These freelancing websites work hard to drive traffic to your profile based on what the client needs and that is matched to the sellers' skills. So, in this case, these websites take a portion of your profit and do the work of marketing for you. As a new freelancer, this is much appreciated since marketing and searching for those new clients can be a full-time job in and of its' self – especially at the beginning of the process of becoming a brand new freelancer.
What are the best Freelancing websites for beginners and what is the potential earning power?
There are hundreds of freelancing websites and applications. However, over the past few years and most definitely with the onset of the global pandemic, a few of the freelancing websites have blown up and have become extremely useful for buyers and helpful to sellers. The top freelancing websites that are user-friendly and the least amount of stress and burden on the beginner seller are Fiverr, Freelancer, Upwork Inc., Peopleperhour, 99designs and Dribble. Now we will break them down individually for you to understand each of their strengths.
If we can grasp this concept, we would understand that freelancing is a world of diverse options, skills and people. Therefore, when one is trying to determine how much they can earn as a new freelancer, it is almost impossible to answer this question. However, if we wanted to pin point a rough snapshot of income potential for our new freelancers who are eager to discover this new world of income potential we could look to www.talent.com which states that the average hourly wage of a beginner freelancer in Canadian currency is $18.00 - $23.50 per hour. It is important to keep in mind that most of the freelancing websites take a portion ranging from ten percent to twenty five percent of the income potential. However, it is invaluable to note that there is no limit as to how much one can earn as a freelancer once the experience builds and the client base grows.
A freelancer starts with little to no experience and zero clients, but as soon as some work is done and the base grows, the freelancer has free range as to how far they expand their reach. By this we mean to say that each freelancer can be on several platforms at once; they can have limitless clients; and they can hire assistants to help with the work overload once they grow to a certain level of income profit. In this way, it is a limitless position to be in and is wonderful once you have chosen your skill of choice to share with the world.
If you are considering beginning freelancing, keep in mind that freelancing as a career is the way of the future of most careers. As there are many careers that cannot live in the freelancing paradigm such as medicine, construction and politics, there are millions of others that are perfectly fit for the realm of freelancing. There is no greater joy than to discover one's passion and talents, and to monetize them in a world where one chooses their hours, their clients, and their very own work environment. This level of freedom is priceless. It simply ensures that we can maintain our monetary needs as well as the feeling of fulfillment that so many nine to fivers will never experience in their lifetime. Freelancing is a customizable job and it benefits one to move into such a field whenever you are ready to build your very own remote, profitable, paradise.