Top 8 UI/UX Design Trends for 2021
Posted on January 17, 2021
New Year has just started. It is not a secret that each year dictates its rules, trends, and fills the gaps of the previous one. These changes relate to any aspect of life. 2020 has been a year full of unpredicted events that drastically changed our lives and the way we used to live, work, purchase, spending free time, etc. The number of online platforms increased just like the number of people using those platforms. People who weren't technology geeks had to switch on their technology-geek model and reach out to online platforms for the things they used to do offline. That is the reason lots of businesses started to work on the drawbacks of their websites, making them easier to use, functional, optimized, and of course well designed. Visuals have a huge impact on our brain so it is important to design websites up to date. Here comes the importance of following trends in UI/UX design.
First, let's understand what is UI/UX Design.
UI stands for user interface and UX is the user experience. These are correlated terms, and one is not possible without the other. Interface and experience design are interrelated. So much so that they are generally used interchangeably and often used together. However, there is a subtle difference between these two terms.
User experience (UX) is the interaction and experience users have with a company's products and services. To gain UX insights, this might include conducting research to learn about the positive and negatives points of an experience and taking those learnings to make improvements that positively impact a user's experience.
Just like any other body of knowledge, UI/UX is also impressive. And like anything else that impresses, new trends are developing all the time.
Designers should keep well-informed of current trends and leverage them whenever possible. You can't afford to miss them and design outdated websites. Neither will it do you any good to try trends months after your competitors have.
There is no point in trying out trends and best practices from 2019 or 2020. What you need is to know the trends that are likely to gain ground in 2021. And be ready to bank on those trends.
Here we have compiled the top 10 UI/UX design trends for 2021.
Motion Graphics
Motion graphics simplify texts and calls to action and make it fun and easier for the user to follow the actions. for example fishing for signup. For users who need to register for an account, the fisherman looks like he's dozing off as he's waiting to catch a fish; however, if you choose to log in with an existing account, the fisherman stands tall as he shows off the fish he caught.
3D Illustration
It is not surprising at all that in web and mobile interfaces, 3D illustrations are still on-trend. 3D illustrations are so eye-catching that it is difficult to just pass by. in 3D illustrations every detail plays its role in transforming the basic app screens into technically complected ones.
Glassmorphism
Glassmorphism is one of the newest trends in the user interface mostly based on a background blur effect.
Real-life pictures
Even if graphic design and 3D illustrations are still on-trend, real-life pictures bring a fresh and real overview to a website. Real-life pictures also make real-life experiences and the user is more likely to make a purchase.
Vivid colorful background with simple texts
Colorful simple background can be seen anywhere on the websites, like on the landing pages with a call to action bottoms. The simplistic look can be effective and easy to remember. An example of this is the Instagram icon with a color blending icon.
Aesthetic minimalism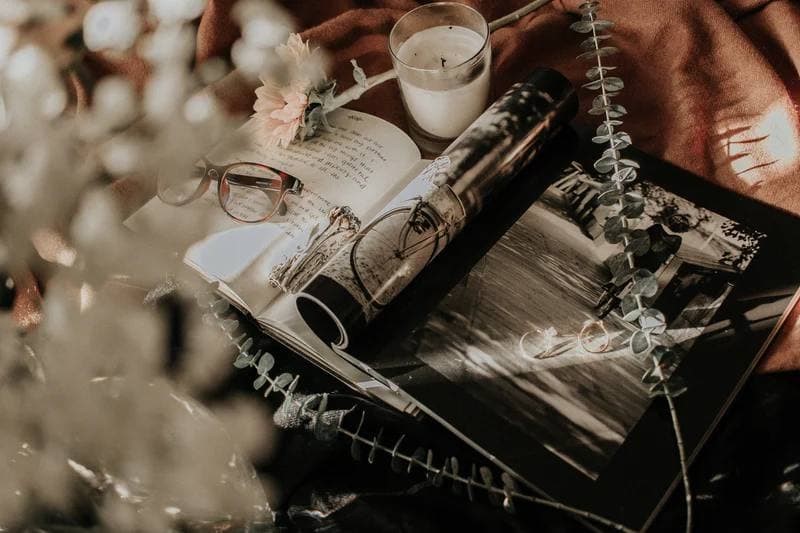 Simple and readable UI with an aesthetic design is probably one of the most pleasing outlooks of the websites. The most important is not to forget to illustrate the call to action button so that the user also makes the conversion instead of merely admiring the website.
Big sophisticated typography
There's a lot of examples of big, sophisticated typography playing the main role in a design of a product. Some of them are even entirely based on typography — and the result is often interesting. The choice of a typeface is often quite extravagant.
Geometric structure
This one is a long story to tell. Such tidy shapes as a triangle, hexagon, or rhombus can have an impact on buyer's minds. For example, triangles are associated with stability, energy, and aggression, hexagons are associated with unity and balance, while rhombus brings forward vibrancy and contemporary effects.
Simple shapes, on their own, can be appealing; using a variety of shapes to create a whole image, however, can work even better. Combining these shapes in different ways can create entirely new meanings. For example, creating something out of rectangles and triangles could emphasize a call to return to tradition. There are other illustrations as well to make the geometric patterns look better.
The combination of patterns and photos
You can take a simple photo and geometric pattern and make the most of them by combining these two. The collage ultimately offers an entirely different, unique experience, giving the images more personality than if they were displayed alone.
Diagonals
Diagonals create a clear path for the eye to follow, offering the bonus of a cohesive design.
Isometric Patterns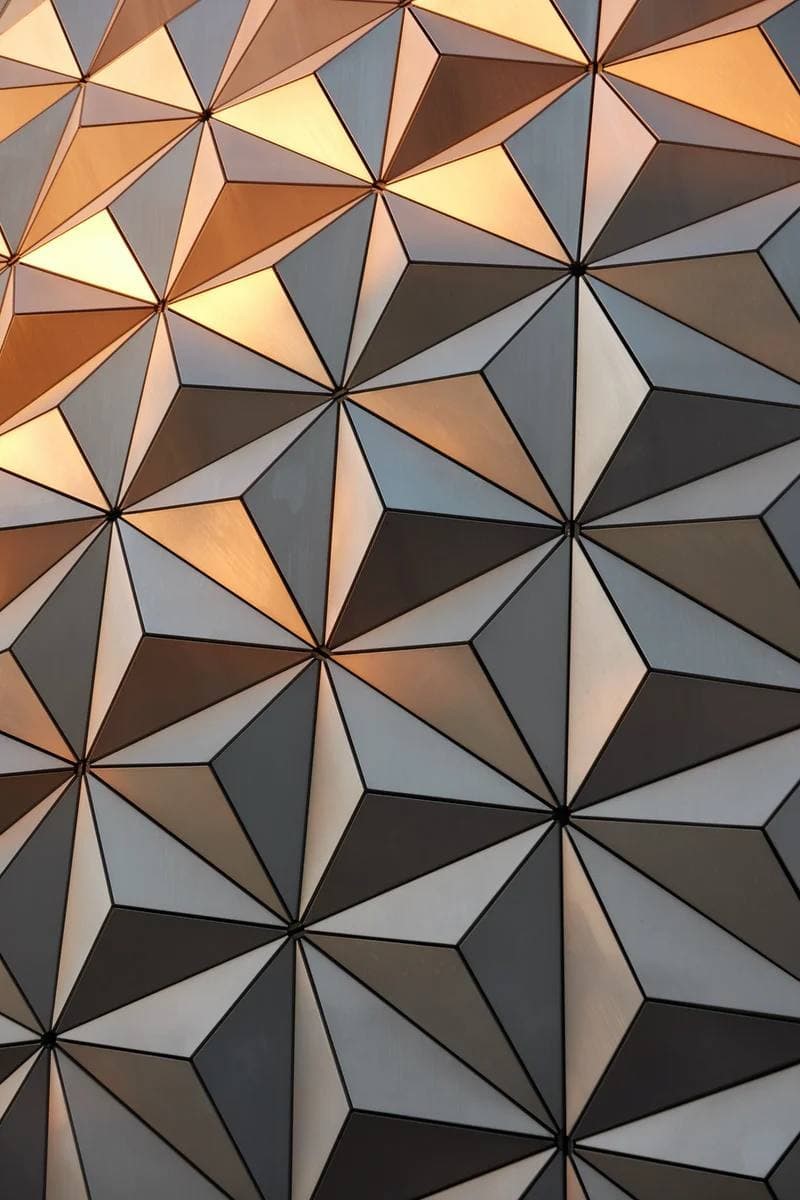 Isometric or 3D patterns can make an image pop if used correctly. Isometric Exhibition is a great example, using highly saturated colors to create the illusion that the shapes pop off the page.
Patterns within patterns
If you want something more complex, including geometric patterns within already existing shapes, can be the way to go.
Symmetry
While asymmetry creates a more free-flowing, fun look, symmetry can be used in geometric patterns to create something more elegant.
Simplicity
Not every shape needs to be complex sometimes simplicity is the best solution. Connecting shapes in a unique way
Creating a theme
Patterns on their own are great; patterns used to connect images are even better, especially when those patterns all relate to one another. Choosing a pattern, and applying it appropriately, can make formerly disparate subjects connected, and can identify products as "yours."
Create a character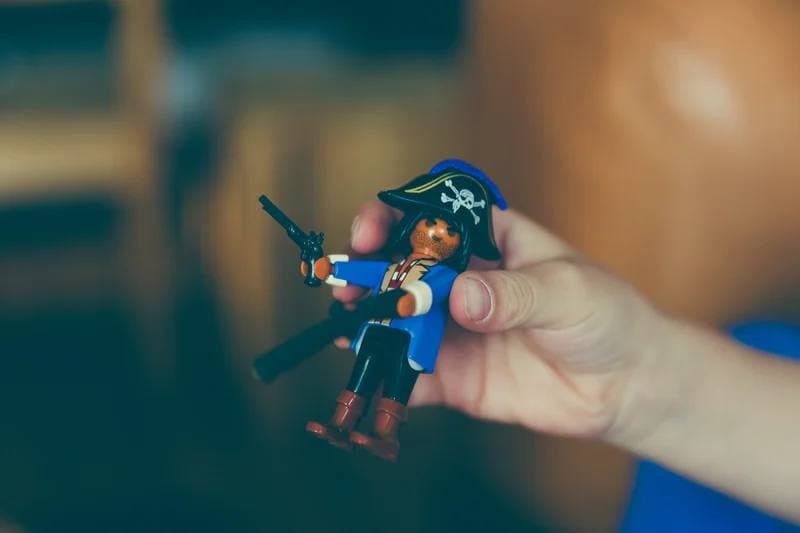 If geometric patterns can create images, then why not take it a step further and create a character with them?
Some websites use patterns to form already-familiar individuals, but you're not required to stick to existing characters. You can try making a mascot from simple geometric shapes, and create a simple guide from them.
To conclude, 2020 changed all the things we used to do making people technology geeks in a highly digitalized world. To stand out and ensure more income, websites want to be unique and most importantly simple for a customer to make a purchase and ensure conversion. It is vital to design your page aesthetically, up to date, and on point as a part of the highest quality service.